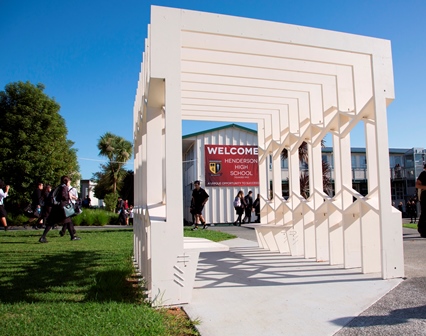 The Henderson High School Foundation was established in 2013 in conjunction with the school's 60th Jubilee.
The Foundation is a Charitable Trust with a primary objective to establish a fund for the future betterment of our school and is designed to support projects outside the scope of normal school budgeting.
The Foundation is currently undertaking a video project to showcase the schools' Notable Alumni. These videos will demonstrate to current and future students the achievements of past students in improving the wellbeing of our community. The first video in the series introduces four of our wine making Notables. Click here to view the video.
The Foundation Trustees are:
David Munro (Chairman)
Ivan Erceg
Joe Babich
Alan Knox
Mike Purcell
Dick van der Sande
Ross Spence
For further information regarding the Foundation, please contact our Trustees as follows: Ivan Erceg – 027 656 0677 Ross Spence – 09 412 8350 Joe Babich – 09 833 9570
If you would like to provide financial support, please donate to the Foundation Bank Account
HHS Foundation Trust Bank A/C no: 12-3232-0347760-00