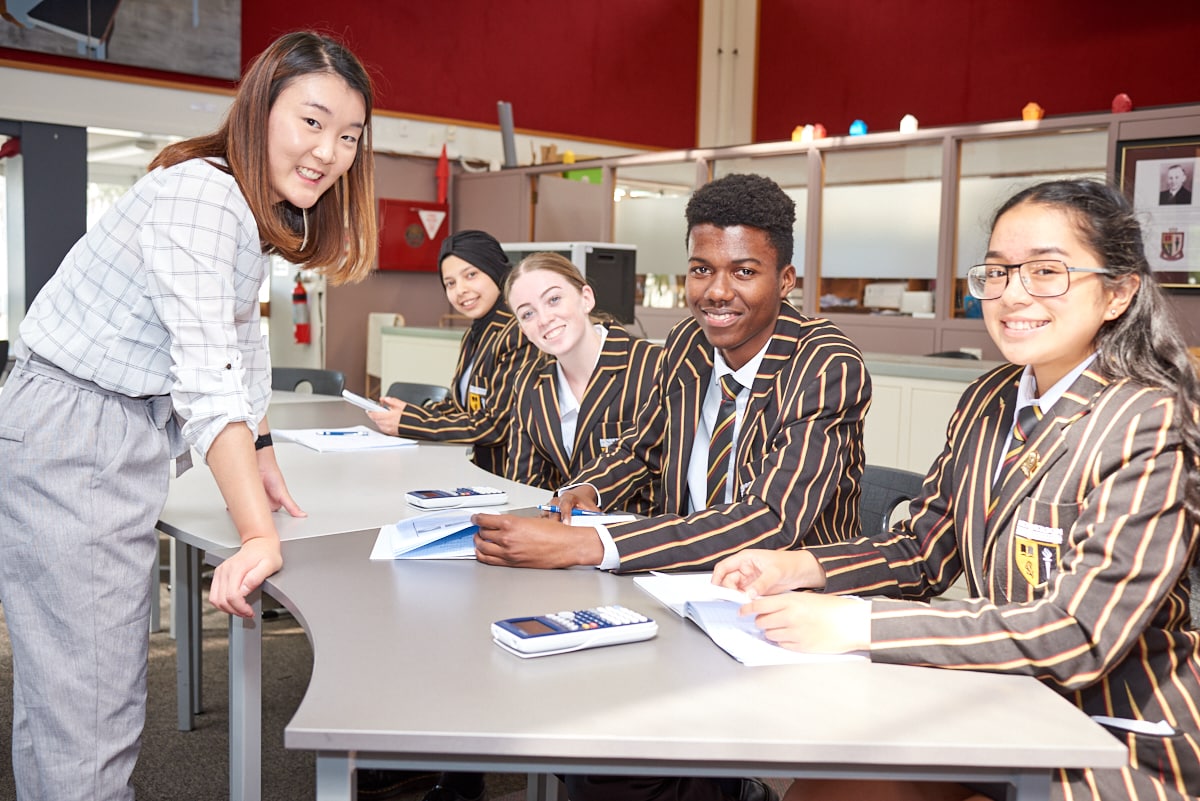 Welcome to Henderson High School, a leading Auckland secondary school. Our vision is to help all our students graduate as mature, confident young people who have the know-how and drive to achieve success in their chosen fields. Our students' academic achievement places us as one of the top-performing schools in Auckland for NCEA. The school culture emphasises:
High expectations of academic achievement, personal appearance and student behaviour.
Values of respect, loyalty and hard work.
Students who understand the importance of being part of their community and take pride in helping others around them.
Partnership with family as the foundation for success.
Excellence in learning
We offer a progressive learning environment and an excellent range of academic pathways. Our Curriculum provides a full range of mainstream core education, alongside a variety of non-traditional subjects. We have developed outstanding capability in the application of new technologies to support the development of 21st Century Learning competencies. Our digital classrooms are constantly evolving as we embrace the latest technologies. Currently this includes excellent collaborative learning opportunities through the use of Google Classroom, and skills extension through the use of drones, programming devices, 3D printing and laser-cutting technologies. Scholarships are available for students who demonstrate outstanding capability in Academic, Arts, Music, Sports or Technology capacities.
Care for students

For new students, we offer an induction programme and well-developed Student Support system. This ensures the transition from intermediate to secondary school is a happy experience. While the first priority is to ensure all students achieve their highest academic potential, we also have excellent programmes in Sports, Music and The Arts, which bring passion to a teenager's life. With the support of the Henderson High School Foundation, we have developed an attractive physical environment. Community partnerships also provide opportunities on our Campus that inspire students, and open them up to opportunities for the future.
We are a high performing secondary school. In this environment, all students can realise their potential.