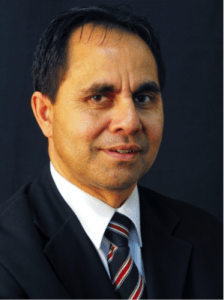 Henderson High School Chair Statement
It is a great privilege as Chair of the Board of Trustees that I welcome you to this part of our website.
Henderson High School has a history that we are very proud of. The first West Auckland School built in 1953, we have continued to modernize and redesign to meet the educational needs of our students in the 21st century.
We are technologically savvy; we have Wi-Fi access throughout the school; we ensure that every student has same access to technology by issuing devices to all year 9 students who enrol at our school.
We play to our strengths. It is very likely that the principal and staff would know every student by name. Students have a much greater access to equipment and technology like 3-D printers and Laser cutters than they would at a big high school.
Our academic achievements have continued to improve to the level that we are now recognised as a top performing school in Auckland.
We have excellent staff who are qualified, skilled and committed, lead by our Principal Mike Purcell. We have an excellent cohort of students who are keen to learn, well behaved and great ambassadors of our school. We have passionate, committed and experienced Board of Trustee members who govern the school well and provide the support to staff and students.
We draw our students from a community that support us to create a wonderful learning environment to ensure our students leave Henderson High School well prepared for the next stage of their educational journey and go on to be leaders and contributing members of this great nation of Aotearoa.
AROHA NUI
David Lui (BSc)
JP
Board meetings
Board of Trustee meetings are usually held on the last Wednesday of the month at 6.15pm.
Board of Trustees representatives
David Lui (Chair), David Munro, Robson Tavita, Karen Bellhouse, Tamara Ujdur
Staff: Jason Beeston
Student: Siu So'oa'emalelagi