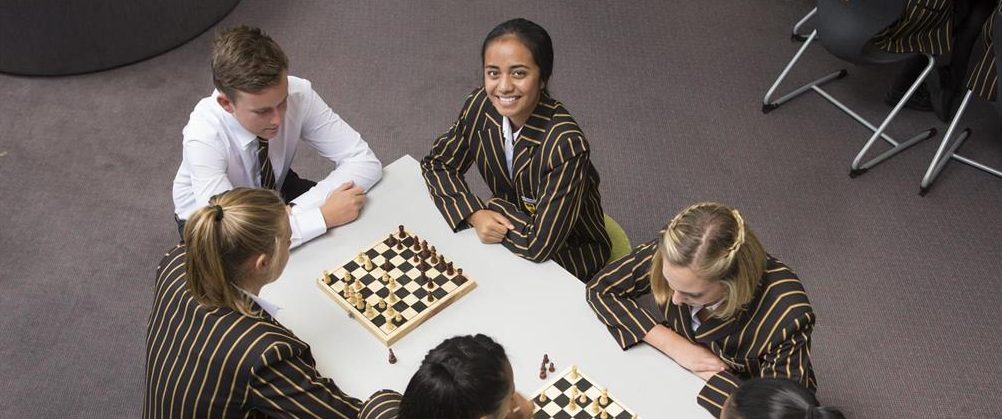 A Guide to the NCEA Curriculum
Year 9 to 10 

All students follow a compulsory core consisting of English, Social Studies, Science, Mathematics, Physical Education. There will also be some electives, differing from one school to another.
Year 11 to 13
From Year 11, students work toward the National Certificate of  Educational Achievement (NCEA). In NCEA Level 1, all students must reach minimum standards in English or Maori and Mathematics. The rest of their course is up to the school and the student, but most students will be studying five or six subjects. In Year 12 (age 16) students study five subjects (NCEA Level 2). Most schools will be including a wide range of non-traditional subjects at this level.
In Year 13 (age 17) students undertake NCEA Level 3 and can also sit New Zealand Scholarships. Students choose up to five subjects, usually relevant to their intended course of study at a tertiary institution. There are no compulsory subjects. To take languages and sciences at this level, these subjects must first have been studied in Years 11 and 12.
A Guide to the NCEA is available in international languages. You can access them by clicking on the language of choice:
English
Chinese
German
Japanese
Japanese Video
Korean
Spanish
Thai
Useful Links
NZQA Information, Brochures and Videos
NZQA
NZQA - Code of Practice
NZQA - Studying in New Zealand
Study in New Zealand
Immigration New Zealand
New Zealand Now
New Zealand Dispute Resolution Scheme
For student complaints email: qadrisk@nzqa.govt.nz