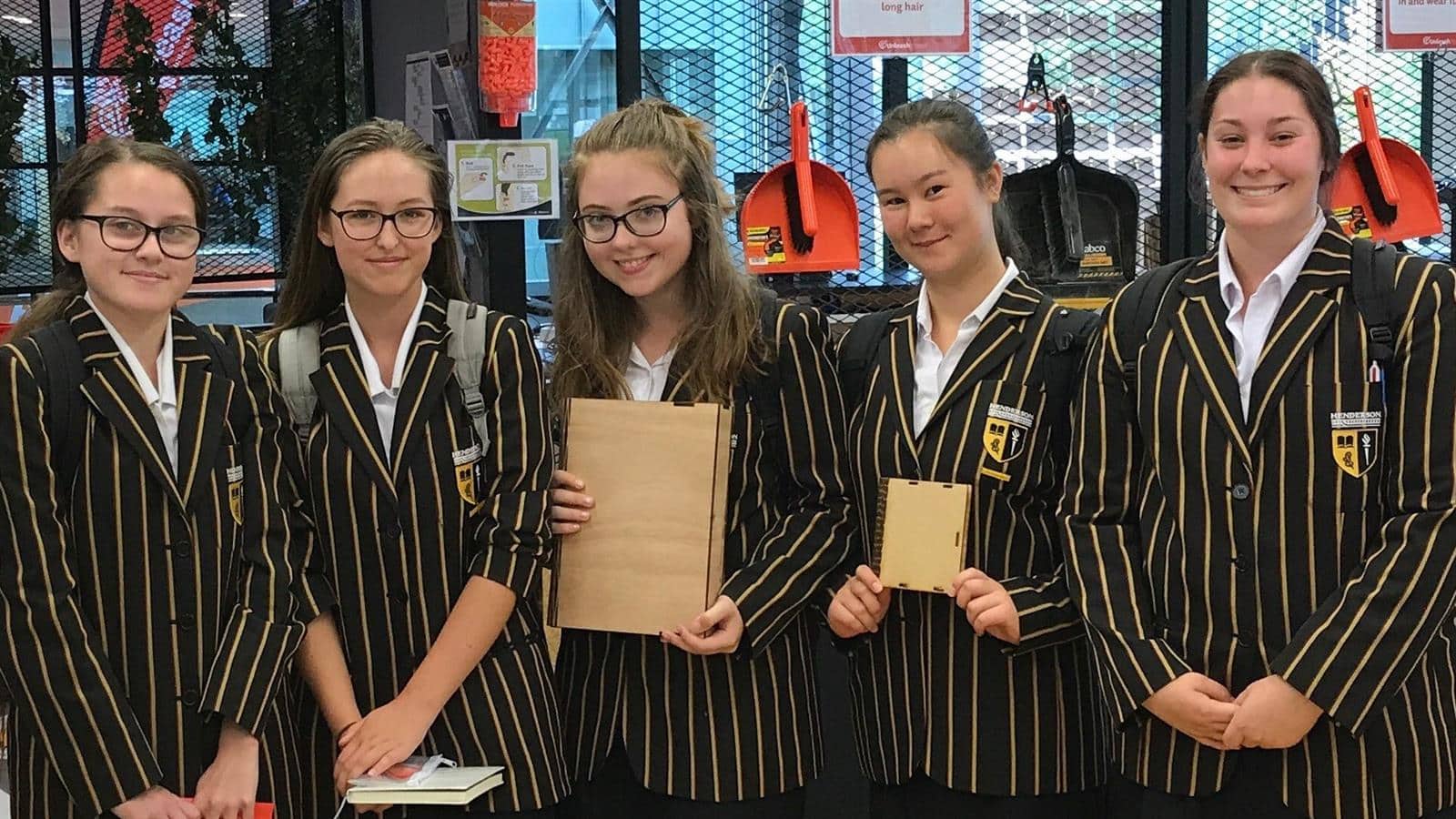 20 May 2018
The brainchild of Year 12 Business Studies students Alyssa, Brooklyn, Monica, Sian and Taylor, Novel Designs blends cutting edge technology and sustainability to create Book Boxes. These beautiful, eco-friendly, waterproof plywood folders can be personalised to suit the customer and can be used over and over again.
The students business takes advantage of the technology the school has to offer, using the laser cutter to create and personalise their products, and IT and media to assist them with their market development.
Their hard work recently paid off when they won second place in the first phase of the Young Enterprise Scheme West Auckland Regional Competition, an acknowledgement that they are on the right track!
Congratulations team, this is just the start of your success!