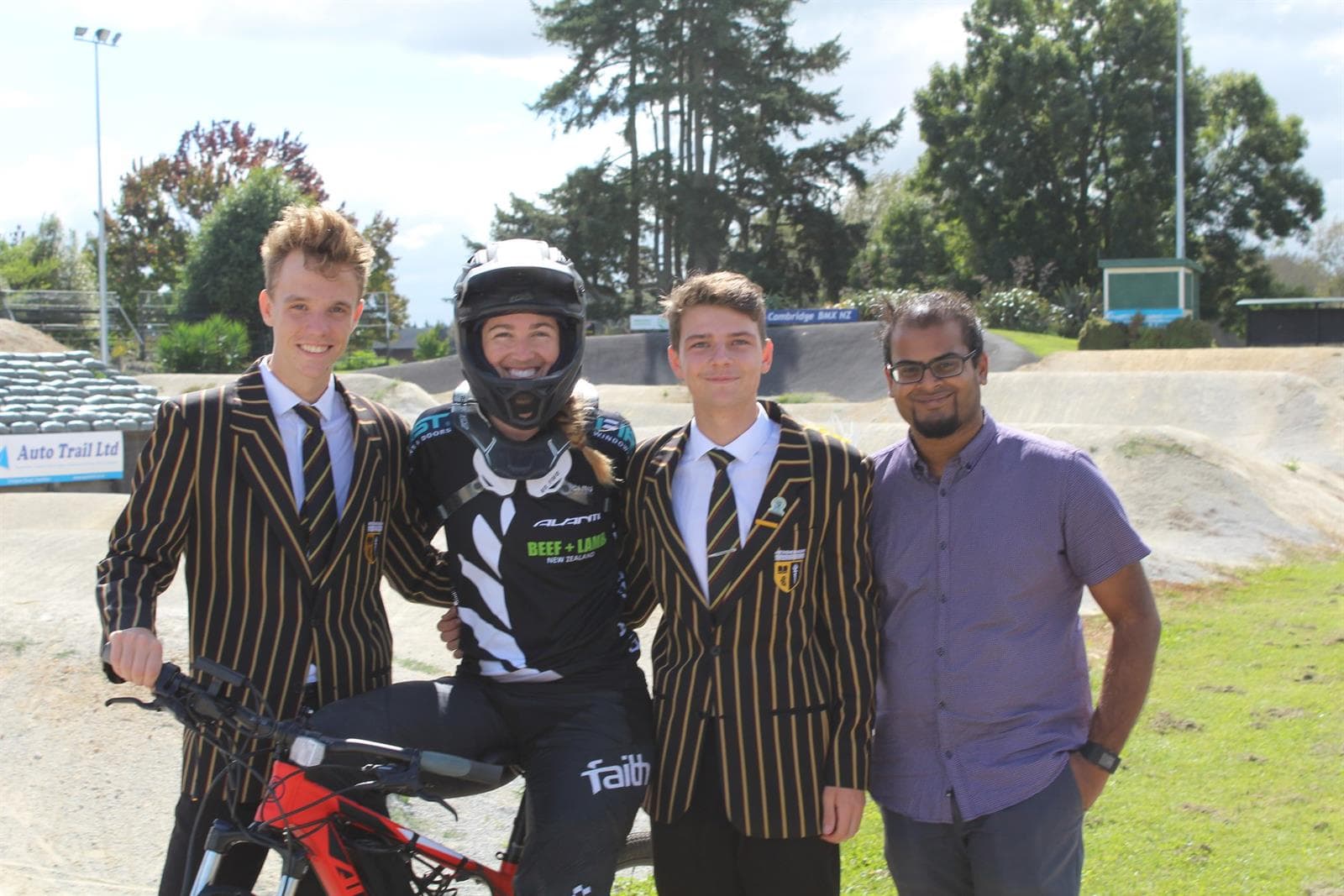 15 April 2018
It was all go at the Cambridge BMX track when the Volt Electrics team and Olympic silver medallist Sarah Walker filmed a promotional video for the 2018 Young Enterprise Scheme! The team have been awarded $15,000 seed funding from the MYD and are using the video as part of their plan to develop and market affordable electric bicycles.
Niels, Stefan, Grayson and Mr Rama met with Sarah, who liked the idea of a green transport solution involving her favourite thing in the world – bikes! The team appreciate Sarah taking time out of her busy schedule to be part of their exciting business development.
Well done Volt Electrics, we look forward to seeing the finished product!