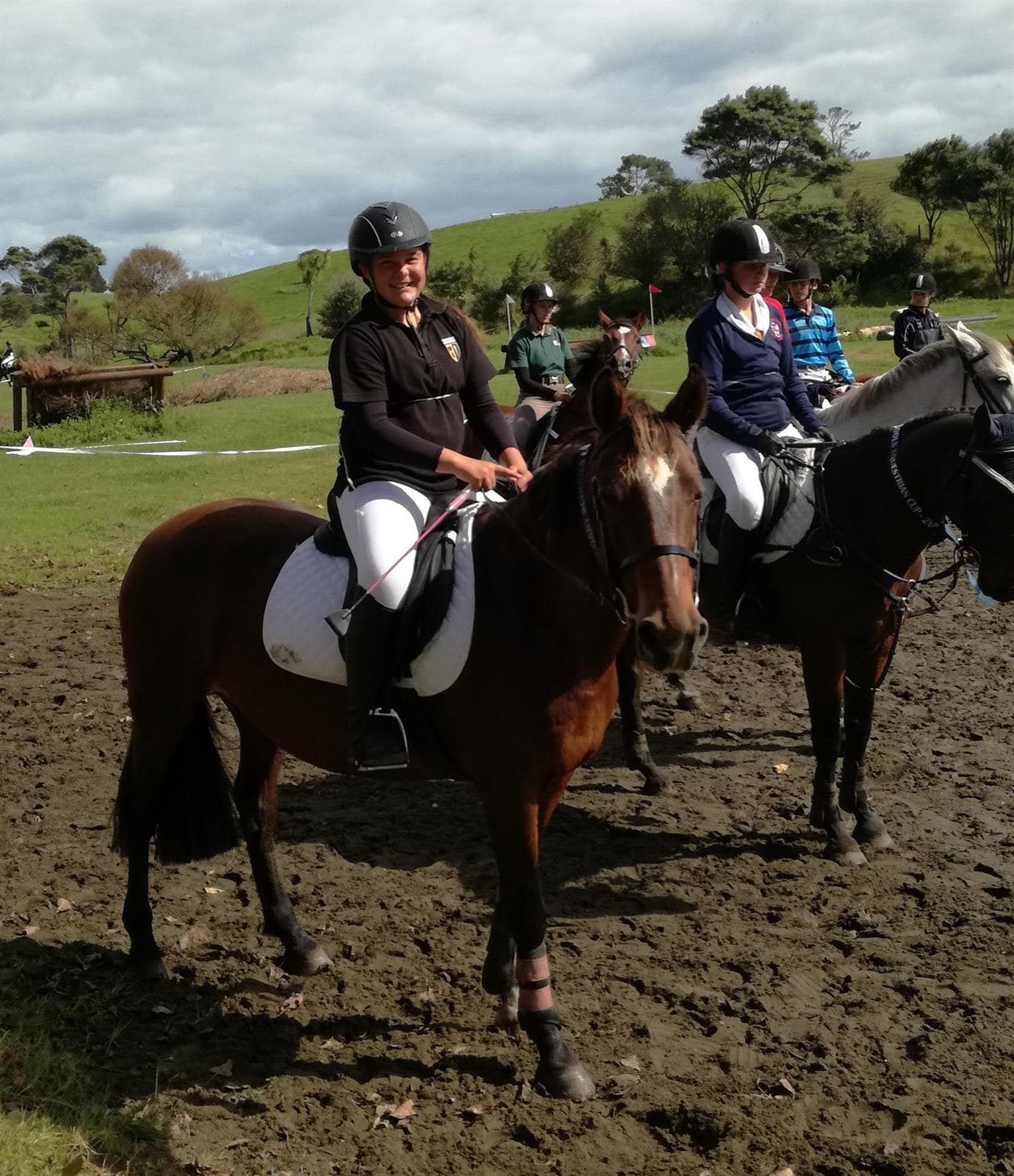 13 April 2018
Abby and Summer weren't horsing around when they represented Henderson High School at the 2018 Secondary Schools Equestrian Cup yesterday. They joined approximately 160 riders and horses who competed at this prestigious event at Woodhill Sands in Helensville. Year 9 Abby and her pony Amber picked up the ribbon in the 85cm jump grade, coming first in their group! 13 year old Abby has had her pony for four years and this is an outstanding achievement for them both.
A big thank you to Mrs Elmes for her continued support as teacher in charge of the Equestrian team.
Well done Abby and Summer, you both have a bright future ahead of you!