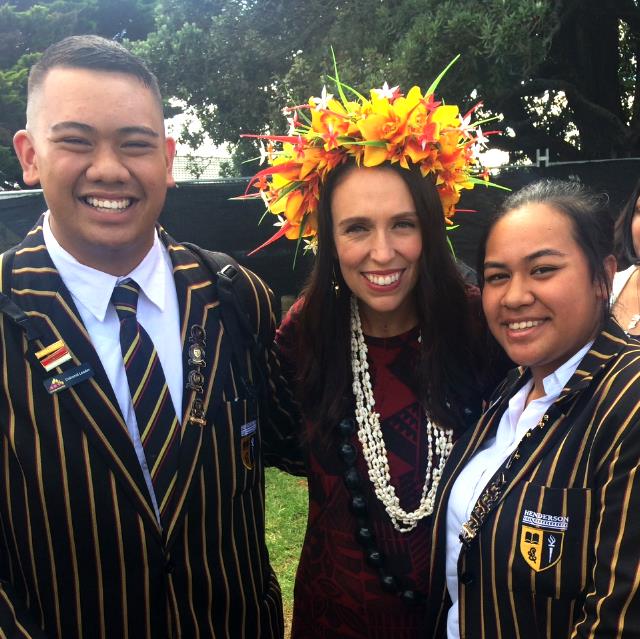 19 March 2018
The Manukau Sports Bowl was alive with Māori & Pacific Island colour and culture at the ASB Polyfest held last week.
Head Girl Faithful and Prefect Shaunavon, two of our Samoan Group leaders, were privileged to tour Polyfest with Prime Minister Jacinda Ardern and other MPs. They also had the opportunity to join the Prime Minister as she addressed the crowd on the Samoan and Niuean stages.
Faithful said that Ms Ardern was very welcoming and interested in what they had to say, and she got an insight into the busy life of the Prime Minister.
Our group performed seven items and well and truly stamped their mark on Polyfest, receiving great feedback in just their second year on the Samoan stage. Many thanks to Mrs Telford and Mr Mose for all of their help and to tutors Jaroncye, Sabrina and Rosemary for their guidance and support.
Great photo Faithful and Shaunavon, what an awesome opportunity and a great recognition of your leadership skills!