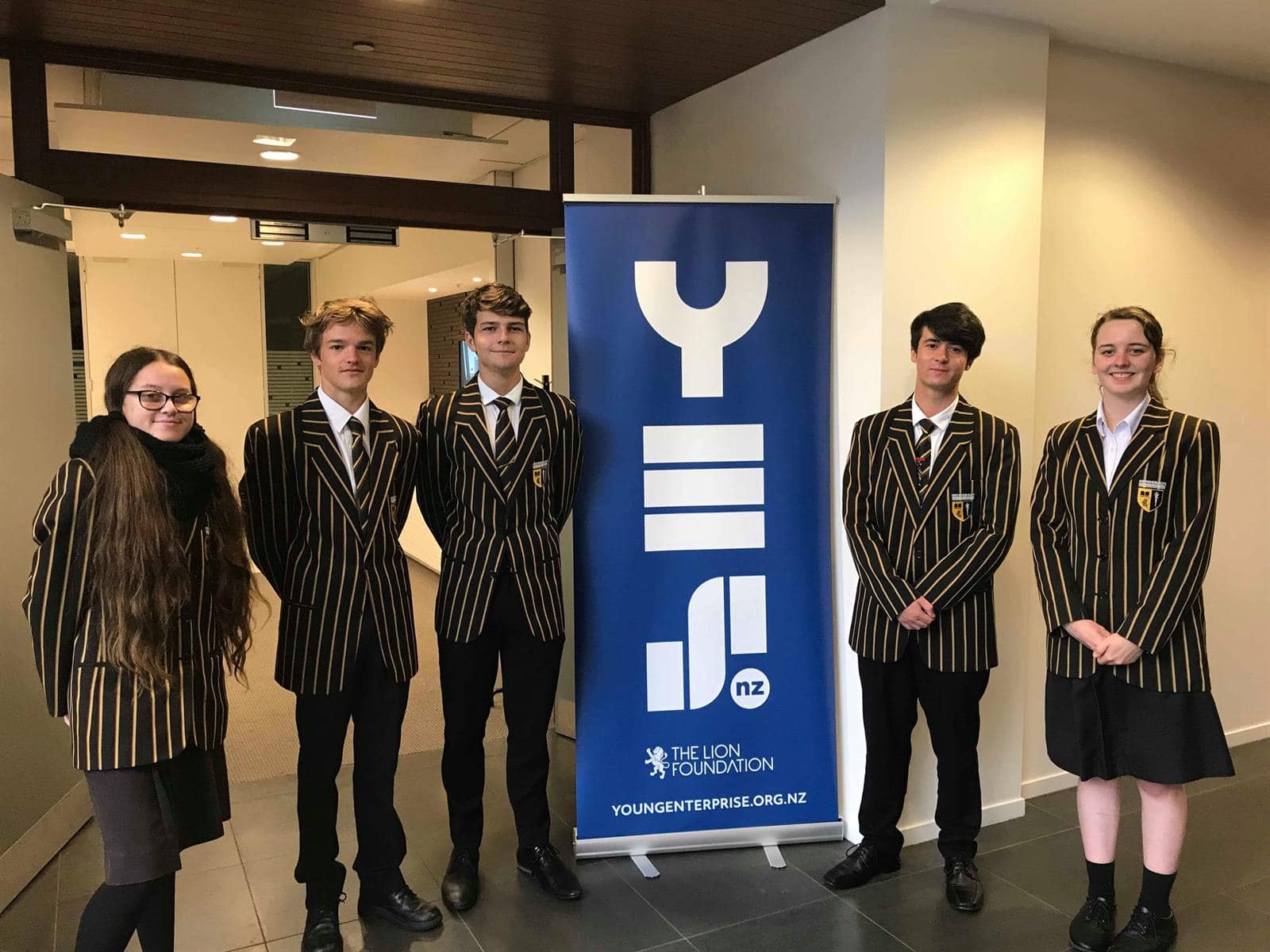 15 March 2018
A hundred secondary student CEOs from around Auckland attended the Young Enterprise Scheme's CEO Conference on Tuesday. Our six teams, each represented by their respective CEOs; Charles, Danielle, Grayson, Logan, Natalie and Taylor were motivated by the conference.
Head Boy Grayson says it was educational and inspiring, and gives him motivation to succeed. He was particularly impressed with one of the accomplished guest presenters, Michael Barnett, Chief Executive of the Auckland Regional Chamber of Commerce and Industry who spoke to the group.
It is great to see our entrepreneurs of the future receiving valuable insight from the business 'movers and shakers' of today!