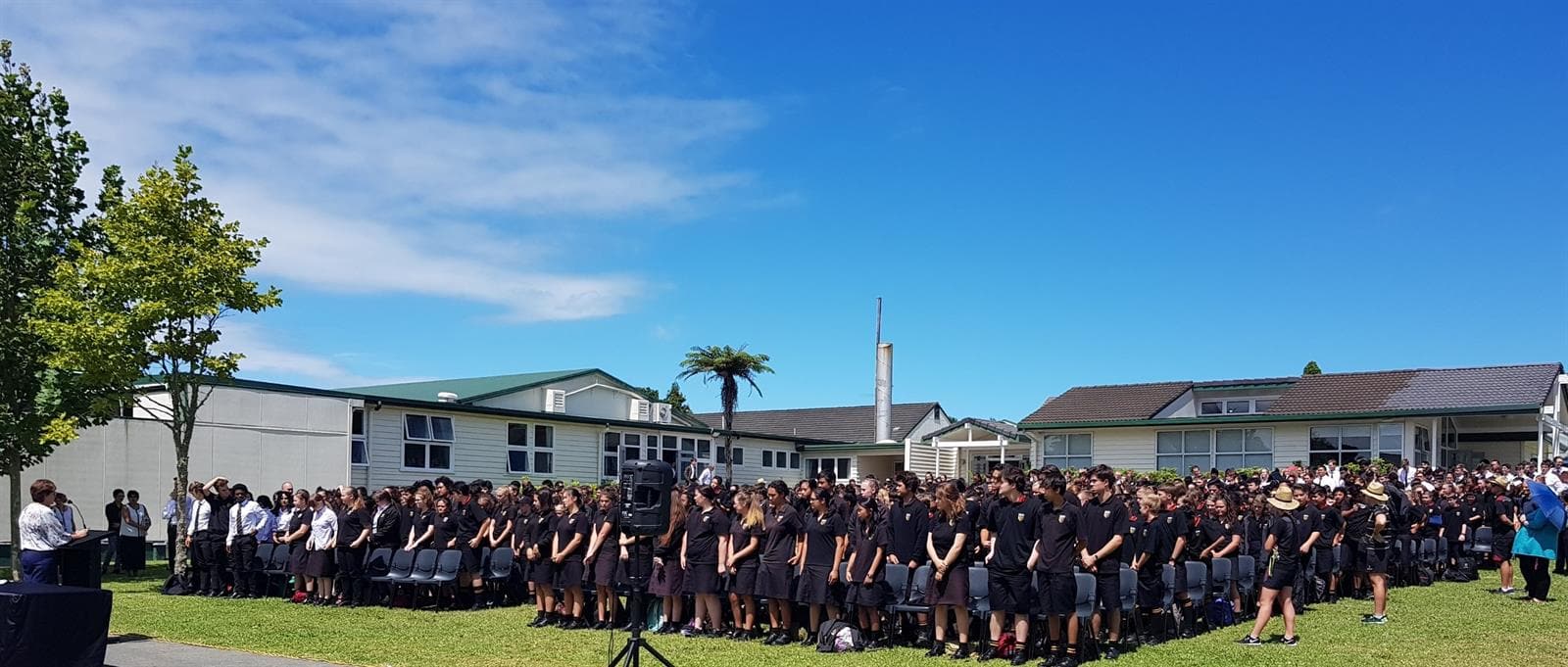 28 February 2018
Term One gives us the opportunity to enjoy our assemblies, al fresco. It is great to see all our students assembled together in the heart of the school.
Last week our head prefects were presented to the school. Congratulations to Head Boy Grayson, Head Girl Faithful and to the Deputy Head Boy and Girl, Elijah and Grace. You are great role models and we look forward to seeing you take on the mantle of leadership!
At this week's assembly we congratulated our high achieving students who earned overall Excellence endorsements in Level One and Two last year. Well done to all of you who gained excellence, you have worked hard for this well deserved distinction!