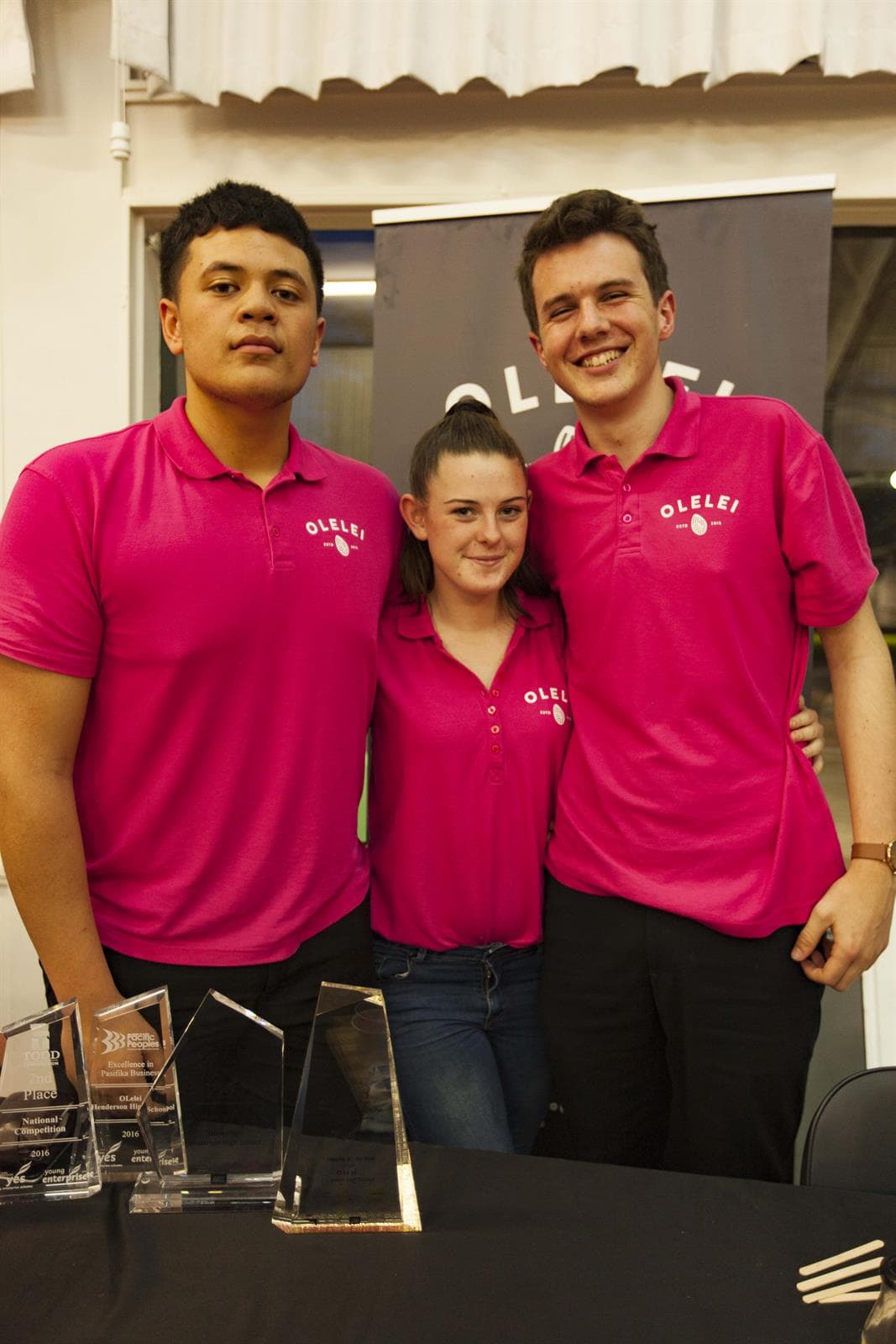 23 January 2018
Young Enterprise Scheme team, OLelei, were rewarded for all of their hard work over the last three years by beating 860 other teams from across New Zealand to win the top prize of Company of the Year 2017 at the Lion Foundation Young Enterprise Scheme awards in Wellington in December.
We are sure their outstanding achievement will motivate and encourage our current students to match this accomplishment in the future.
Well done Matt, Buster and Marion. We are sure you will continue this success in 2018 and beyond.