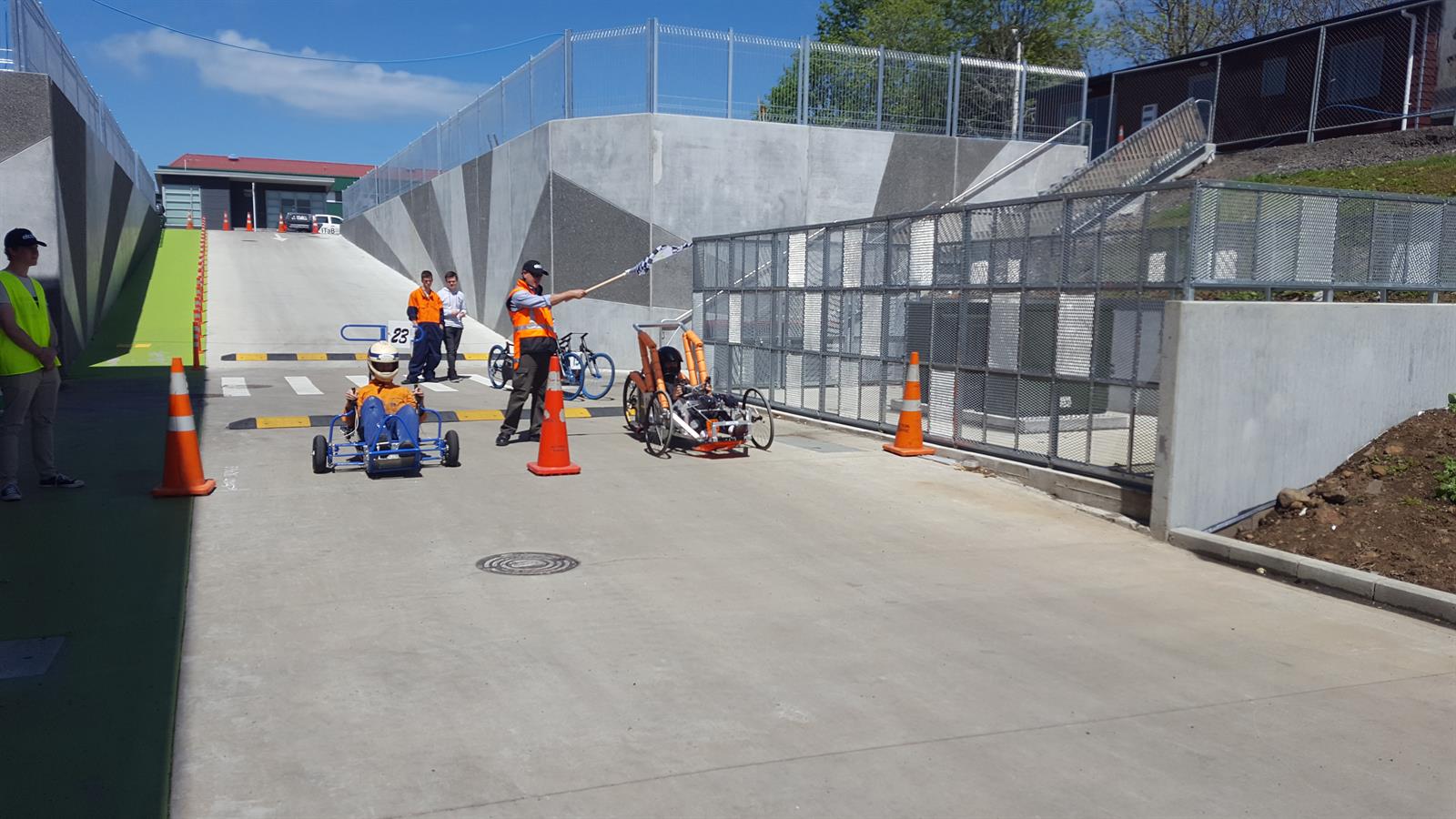 24 October 2017
And they're off! Fifteen teams from five Auckland high schools competing in five categories lined up at the starting gun for the EVolocity school electric vehicle competition. We are pleased to announce that the Henderson High School team won the Innovation, Rolling Resistance and YouTube video categories of the competition. The Innovation category was where we particularly excelled, with our wireless speed monitoring system impressing the judges.
EVolocity is about enabling students to gain knowledge, skills and passion in the areas of design, engineering and technology that will prepare them for 21st century careers and empower them to create a more sustainable future.
Congratulations to Aaron, Bethany, Gadija, Grace, Grayson, Jona, John and Niels for your innovation and success!