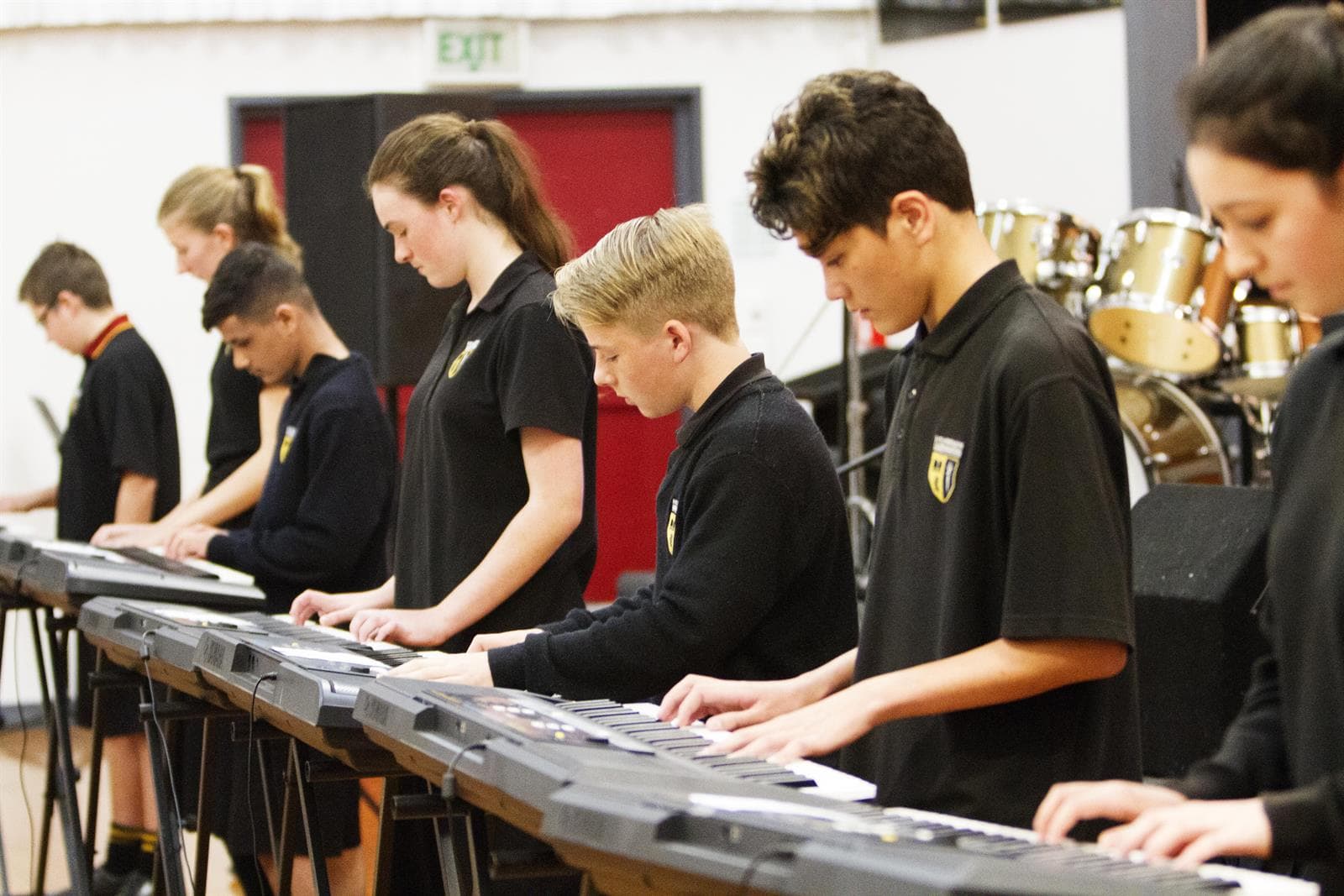 18 September 2017
Our Performing Arts Showcase was a major hit as our musicians and dancers channeled their nerves and gave an incredible performance to a full house last Thursday night.
Audience feedback was fantastic, including parent Cherie who dropped us a line praising our talented performers. "I just wanted to say congratulations on a magnificent showcase! What a wonderfully talented group of pupils you have at Henderson High, such a credit to you and all the teachers involved."
We also would like to give a special thank you to our itinerant music teachers, Mr Scholes, Mr Haapu, Mr Thomas, Mr McLeay and Mr Alford for their help in showcasing our students' amazing talent, and of course to our Head of Performing Arts Mrs Norman for her inspiration.
We look forward to seeing the artistic futures of our talented students unfold!