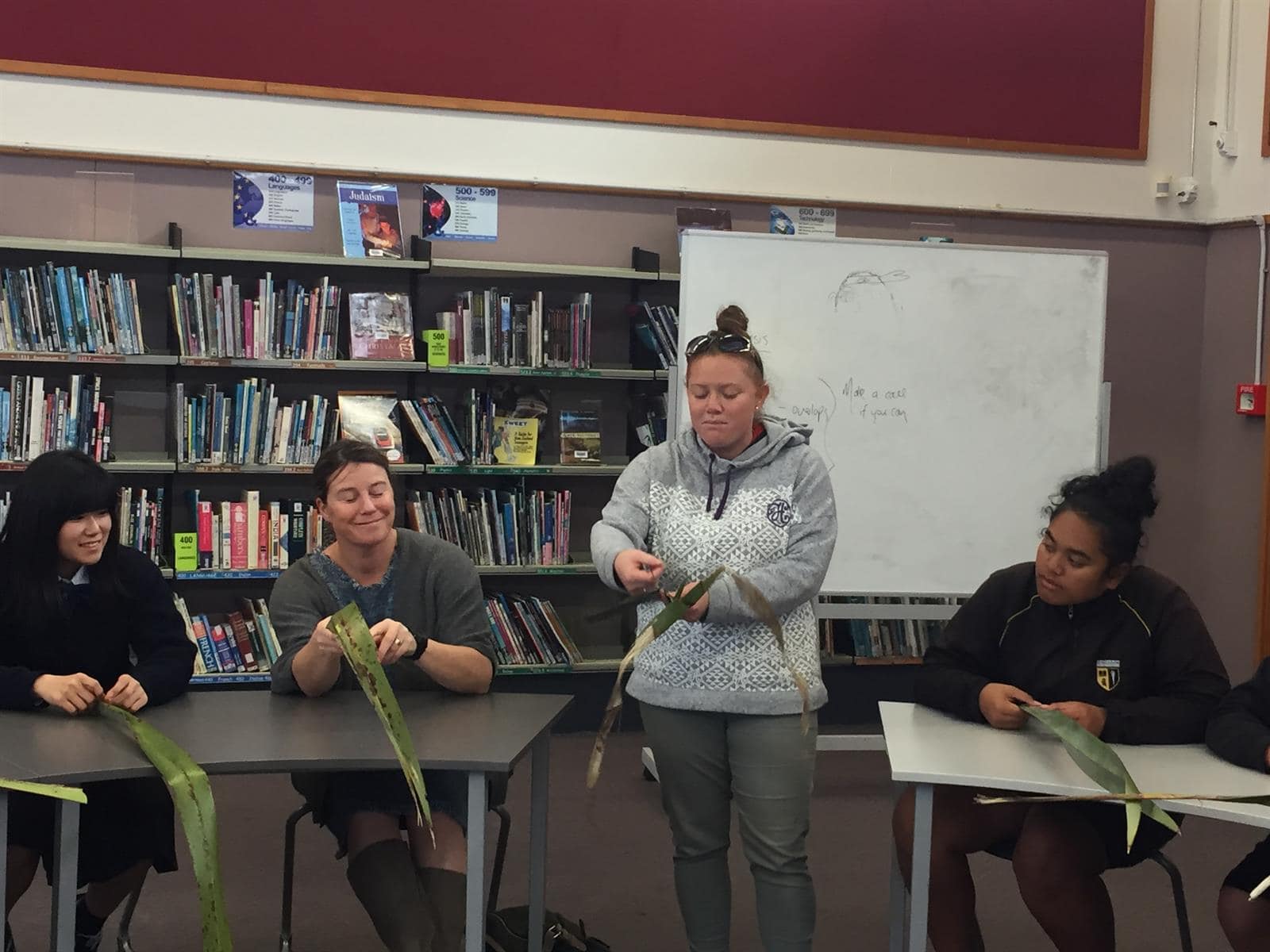 14 September 2017
Nau mai ki te wiki o Te Reo Māori!
Whaea Rere's goal is not only to celebrate Māori Language Week, but also to normalize Te Reo Māori and tikanga Māori here at kura (school). She is inspiring students and staff all week and set the challenge to use Māori greetings on a daily basis. Lunchtime workshops including learning about the healing properties of Māori Rongoā (Māori Medicine), making putiputi (flowers) out of Harekeke (flax), and Māori Poetry are getting great support from students and staff. These workshops are being held in the school library.
Today's whakataukī (proverb) is "Mā te mahi tahi, ka oti te mahi."
"By working together, the work will get done faster.