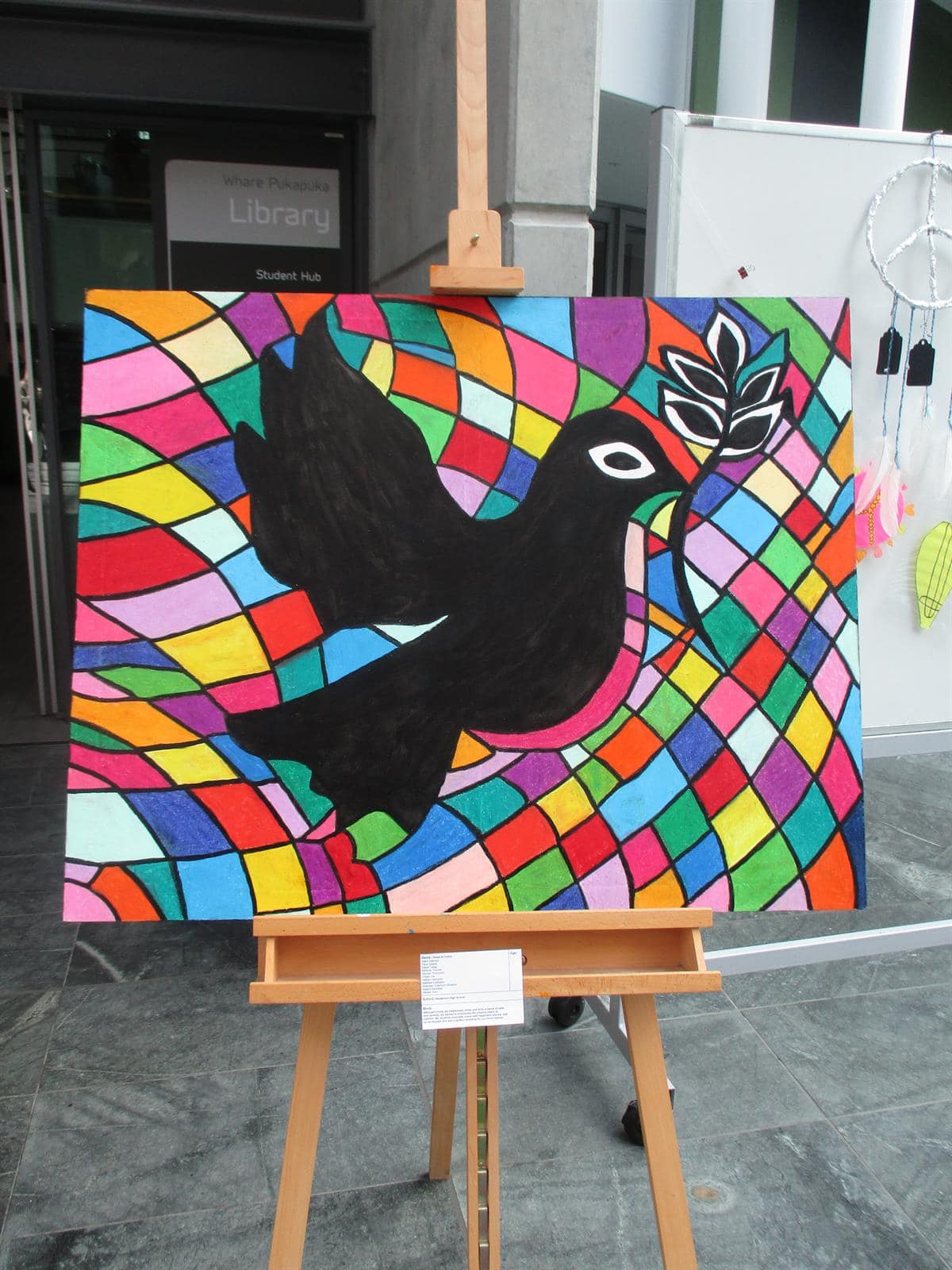 11 August 2017
To celebrate Peace Week, the Parekura Skills class participated in an Auckland wide Peace Art Exhibition. The students created three pieces, including a collaborative class canvas. The artworks were on display at the AUT City Campus from 6 to 13 August, and will be at the Takapuna Library from 13 to 26 August.
The class was excited to visit AUT and see their work displayed, especially their canvas as the centerpiece at the front of the exhibition. The students thoroughly enjoyed this project, learning valuable lessons about the tragedies of war, and the importance of advocating for a peaceful future.
Stunning artwork class, you are great ambassadors for Peace Week!