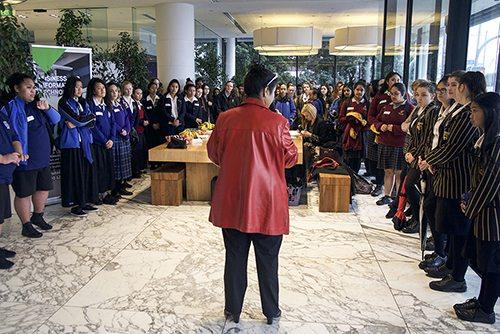 17 June 2017
A group of female students were recently privileged to attend ShadowTech Day. This inspiring event provides young women in years 9 -11 with an opportunity to experience what working in the tech sector could be like and encourages them onto education pathways that lead into tech sector roles.
Secondary school students get to spend a day with woman in tech, experiencing a day in the life of an IT professional. Our students were hosted by various prominent businesses including Trade Me and Countdown. Year 10 Janette, one of our talented technologists at school, was hosted by Augen Software and was thrilled to be part of the event.
The objective of the programme is to see an increase in the number of females who choose STEM (Science, Technology, Engineering and Mathematics) related subjects at a secondary and tertiary level and ultimately choose a career in tech.