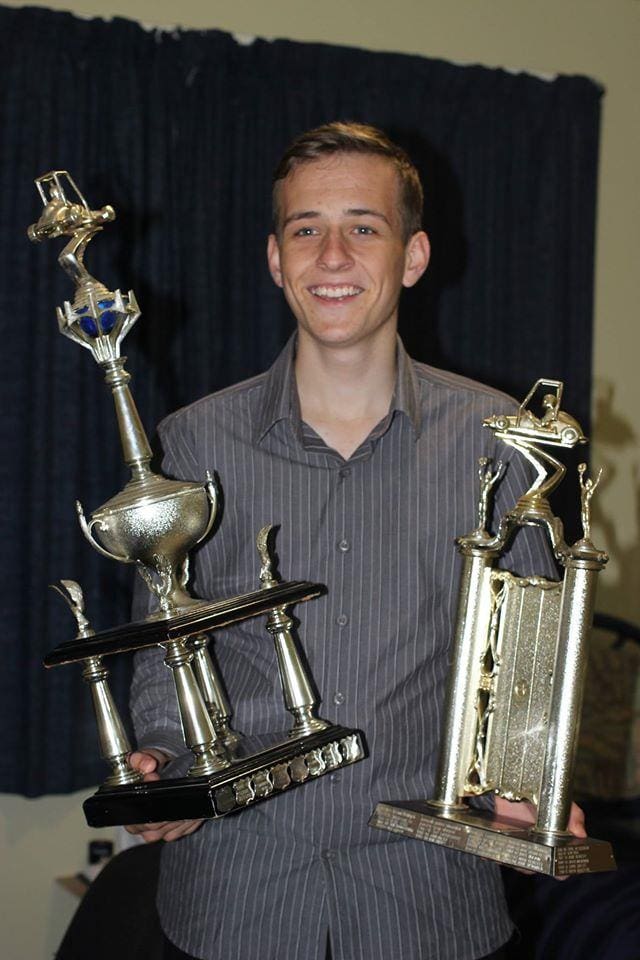 20 May 2017
Congratulations to Year 12 student Ben for coming 1st overall on points in Adult Division Two and for picking up Most Improved Driver at the Speedway TQ Midget Prize-giving held recently.
Ben also ranked 5th at the New Zealand North Island Championships, 7th at the New Zealand Grand Prix and 12th overall at the New Zealand National Champs.
What a great way to end your season Ben, it is a real achievement competing against adults in your class.
Watch out for our Speedway champion of the future!