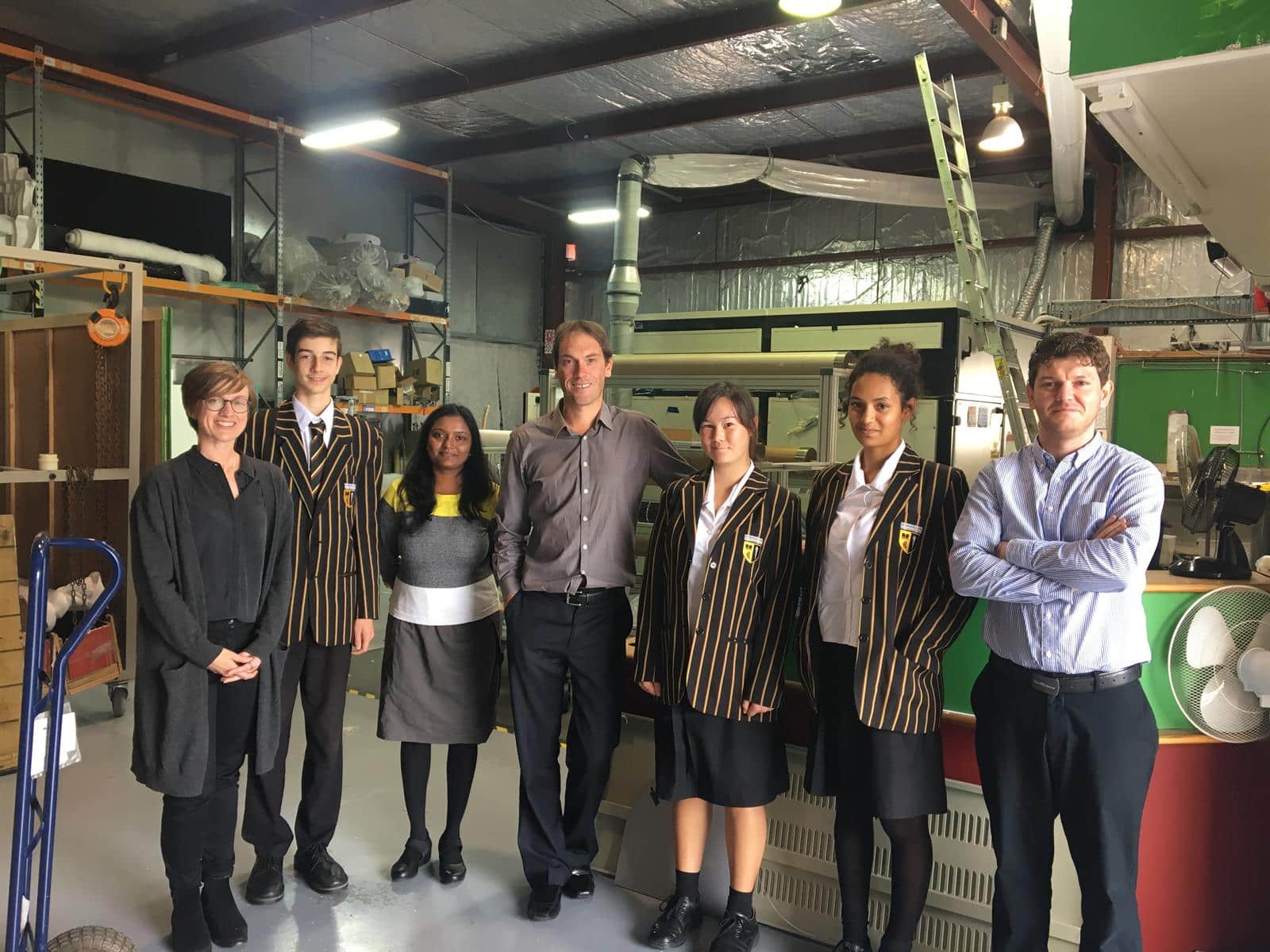 15 May 2017
Cutting edge technology continues to enhance learning at Henderson High School. Year 11 students Evelyn, Saan and Ulysse, are developing their designs for a textile competition and were inspired by their recent visit to Revolution Fibres. They met with Managing Director Ian Hosie and Research and Development Chemist Dr Bhuvana Kannan.
The students were impressed to hear how world class technology is being used to create products using nanofiber. Ulysse said it was particularly interesting to hear about the history of nanofiber development, from it's applications during WWII to the innovative uses today.
We really appreciate the time given to our students, thanks Revolution Fibres!