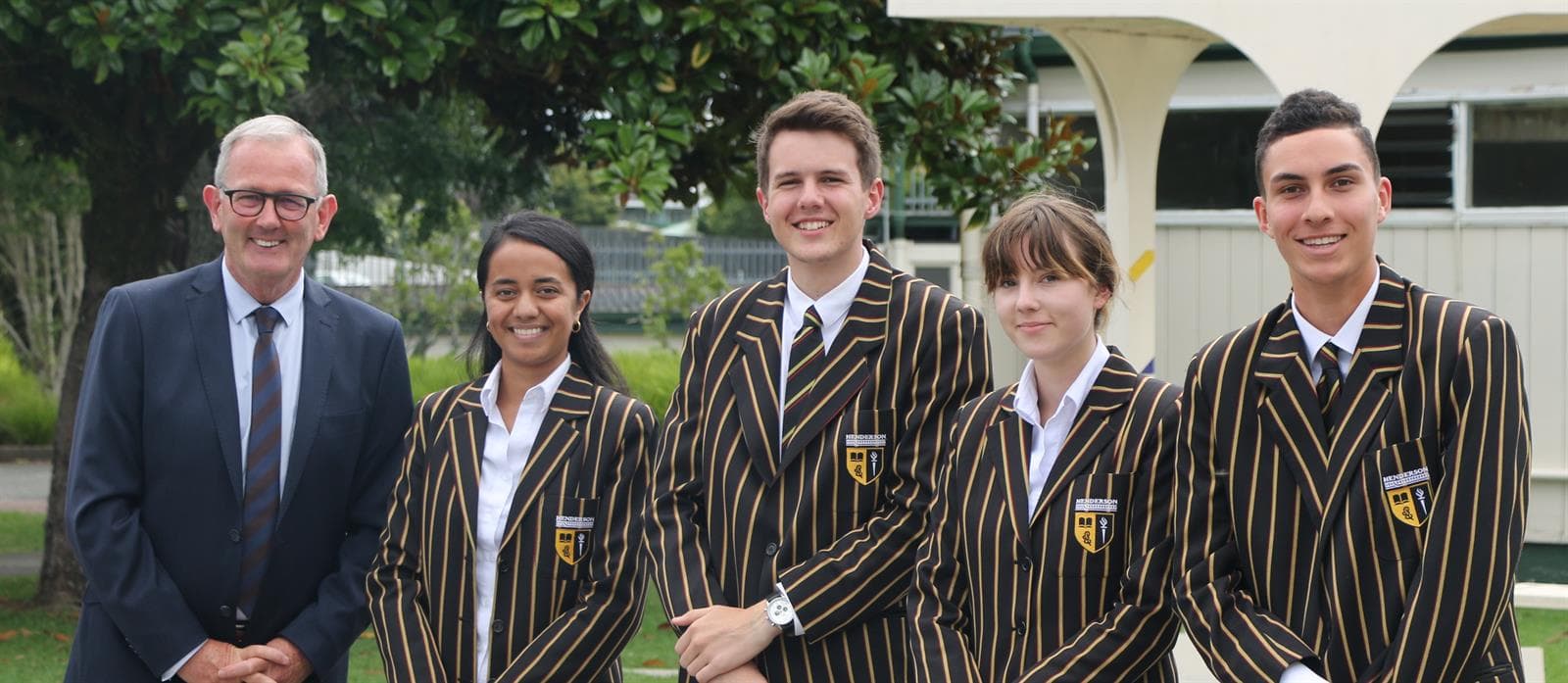 22 February 2017
First day on the job for our new Head Prefect team.
Tomorrow's swimming sports will be a chance for them and the rest of our student leaders to come to the fore and put their wonderful leadership skills to work.
From left to right: Mike Purcell, Valerie Lui, Matt Billington, Coco Coleman, Ricky Adams.