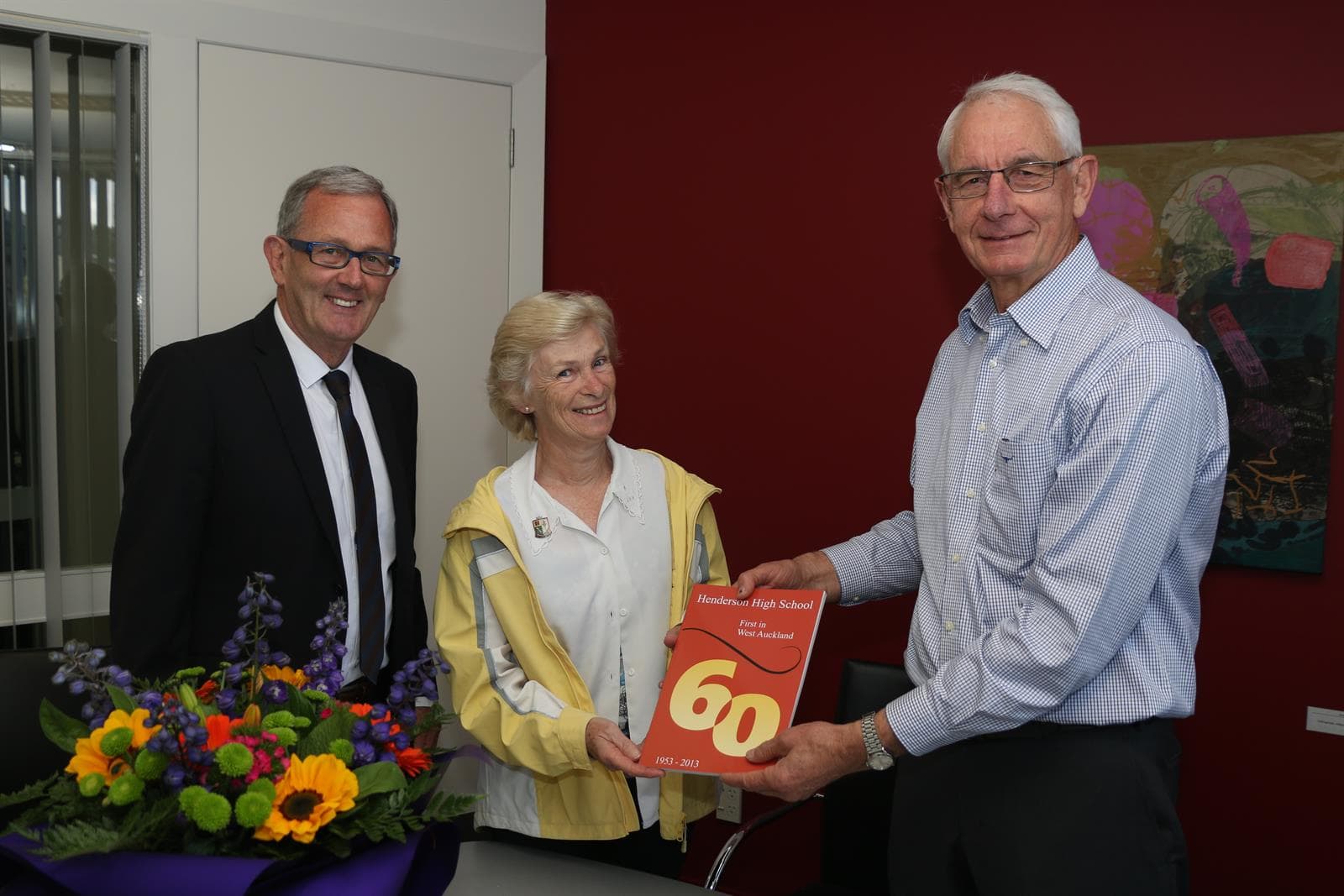 17 November 2016
We are delighted to announce that the book 'Henderson High School – First in West Auckland', compiled by local historian Lyn Mountier has now been released! The book provides a great insight into the early years of Henderson High School and how the school was developed as the First in West Auckland. History buffs, past students and locals alike are enjoying the walk down memory lane and hearing about the local and international events that shaped our school.
The book was launched at the school today in conjunction with the Past Pupils Association and Henderson High School Foundation. Author Lyn Mountier is pictured below with Principal Mike Purcell and Foundation Chairman Ivan Erceg.
The book is now on sale at the school for $30. Please email us on admin@hhs.school.nz if you would like secure your copy. The West Auckland Historical Society also has copies available – visit Mill Cottage on Sel Peacock Ave, Henderson to purchase a copy. Mill Cottage is open every Saturday from 11am to 3pm.