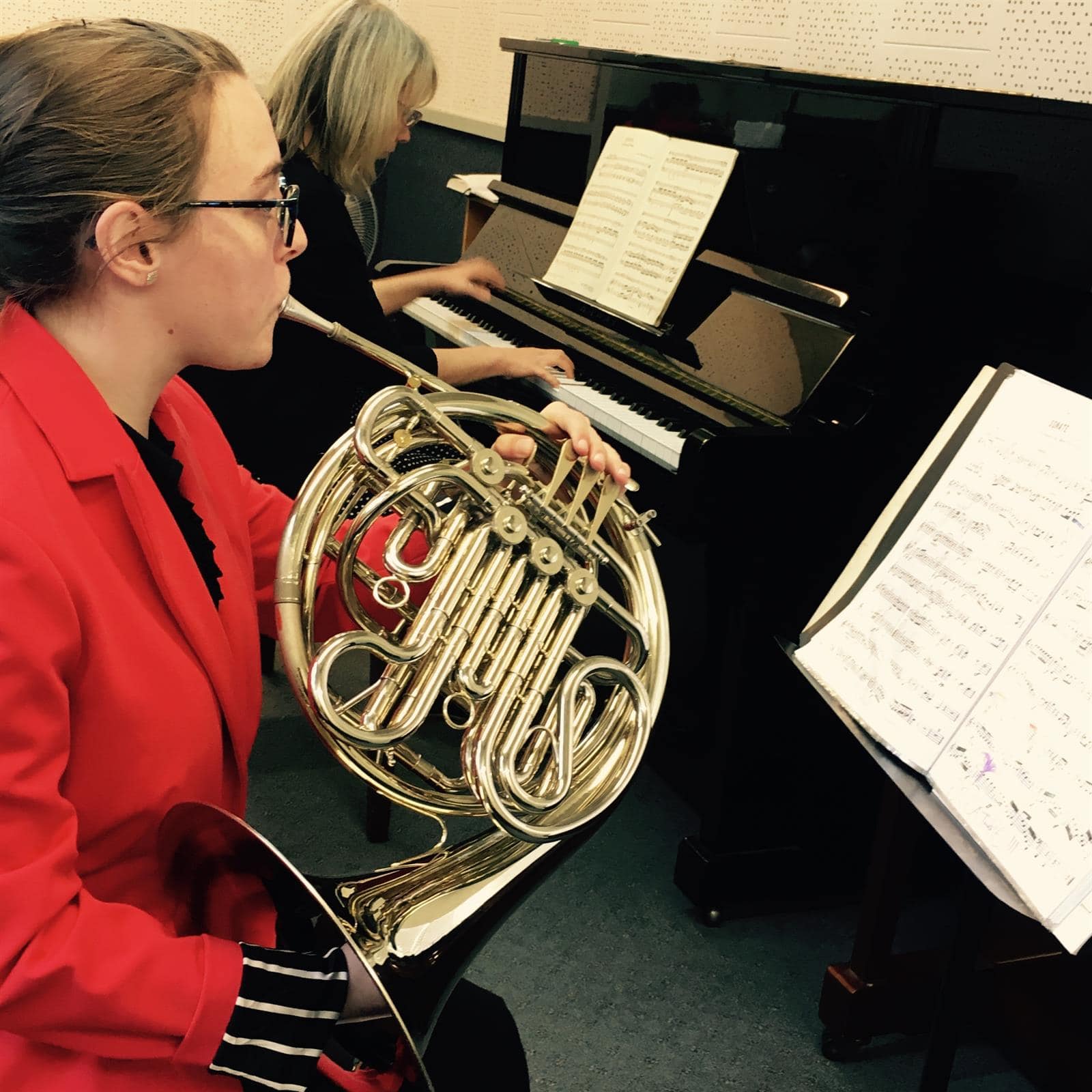 16 November 2016
Our renowned Year 11 student Rebekah Gray, 2016 winner of the Henderson High School Orchestra Cup, performed her Level 2 solo pieces last Saturday at St Peters school in the city.
Rebekah who will be sitting her Grade 8 French Horn exam this week performed three of the pieces that make up part of the exam in front of a captivated audience.
All the very best Rebekah!