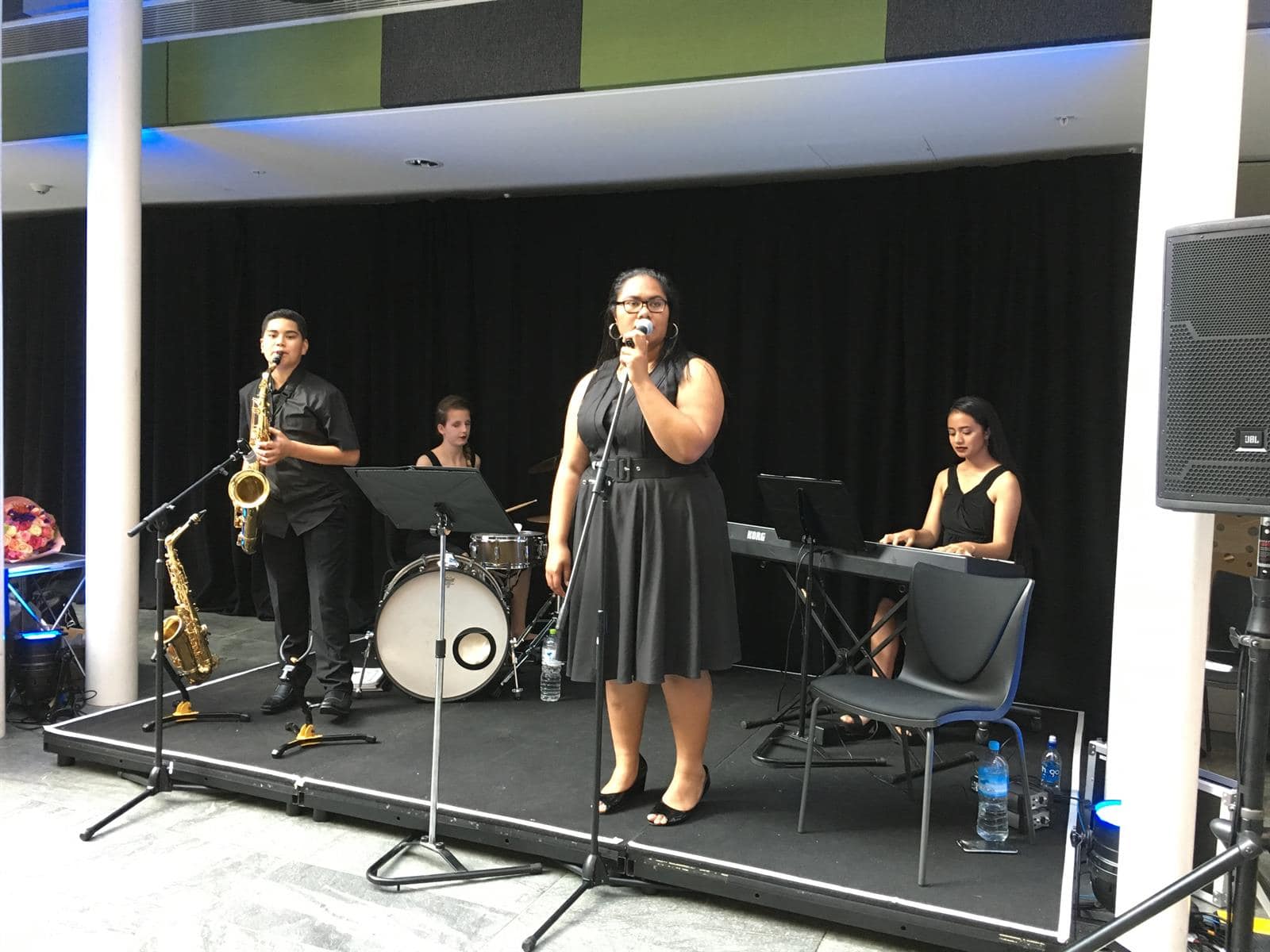 25 October 2016
Last Friday a small group of our talented music students were provided with a fabulous opportunity to perform at the Young Enterprise Scheme Awards at AUT's city campus. The four students were accompanied by Head of Music Mrs Rebekah Norman and performed before and after the awards ceremony.
Head Girl Abbytailor was the star of the show as lead vocalist and performed in every piece, sharing the stage with James who showed tremendous talent with his alto saxophone. Valerie and Shyla, on piano and drums respectively, truly set the mood, filling the impressive venue with a great ambience.
Well done to our fabulous music students, what a great showcase of Henderson High School's musical talent!