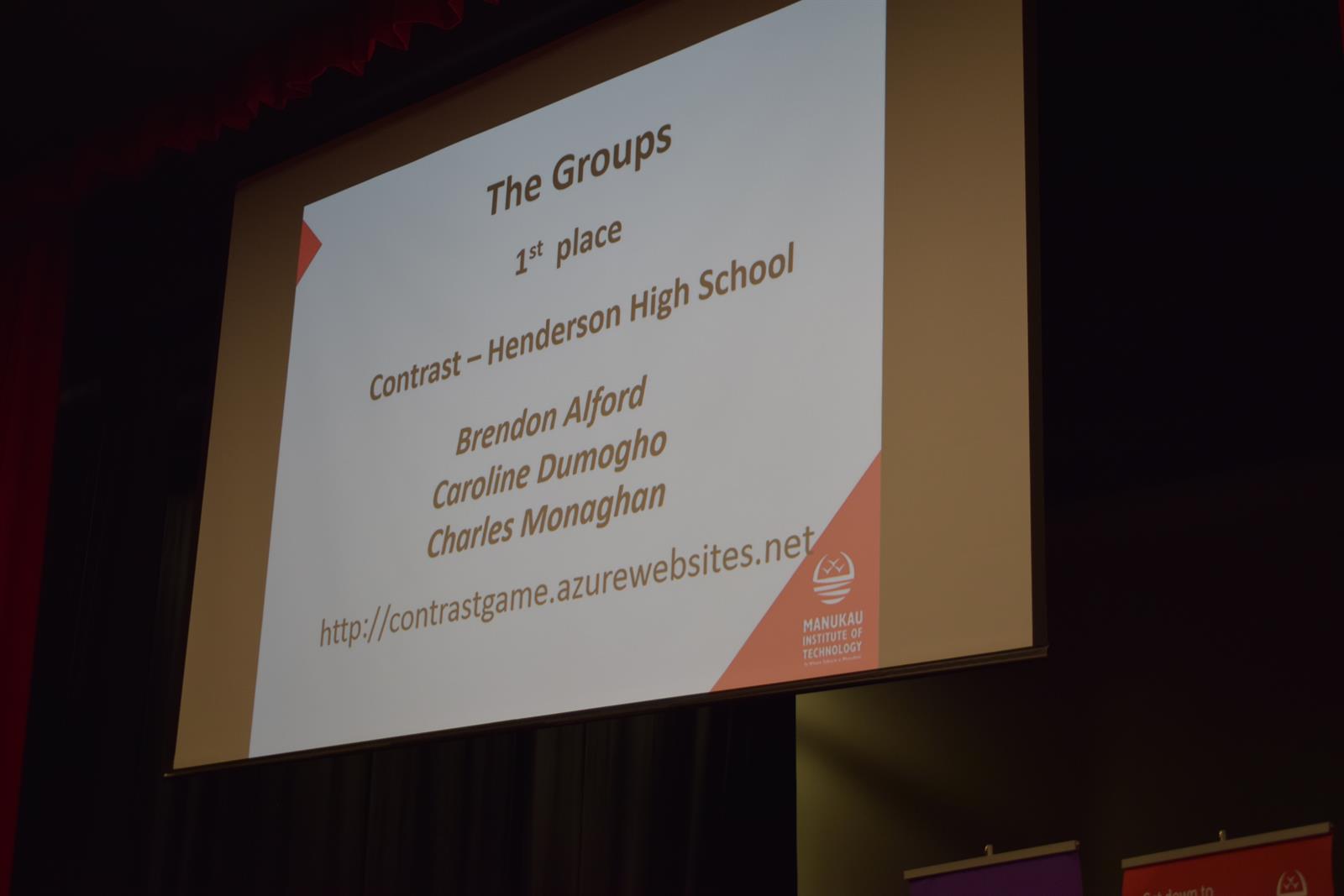 24 September 2016
On Saturday 24 September three of our year 11 students, Caroline, Brendon and Charles competed as a team in Jhack, a series of programming challenges in a competition format in a Junior Hackathon.
Through developing a game called 'Contrast' they won first place in the group section, receiving prizes from Microsoft, JB Hi-Fi and other leading tech developers and retailers.
Great work, and we can't wait to see what you contribute to our digital economic future!