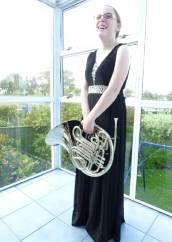 21 September 2016
Our talented Year 11 student Rebekah Gray is putting the wheels in motion for her musical future by applying for an AMP Scholarship which will allow her to fulfill her dream of joining a professional Orchestra.
The Scholarship has a peoples choice component to allow friends to vote and show their support.To vote for Rebekah you will need to have a facebook account in order to be verified as a voter. The link below will take you directly to the Scholarship page on the AMP website, click on the People's Choice option then search for Rebekah by name. Voting closes on the 2 October 2016.
https://www.amp.co.nz/scholarships
We wish Rebekah all the best in her pursuit to fulfil her musical ambitions.