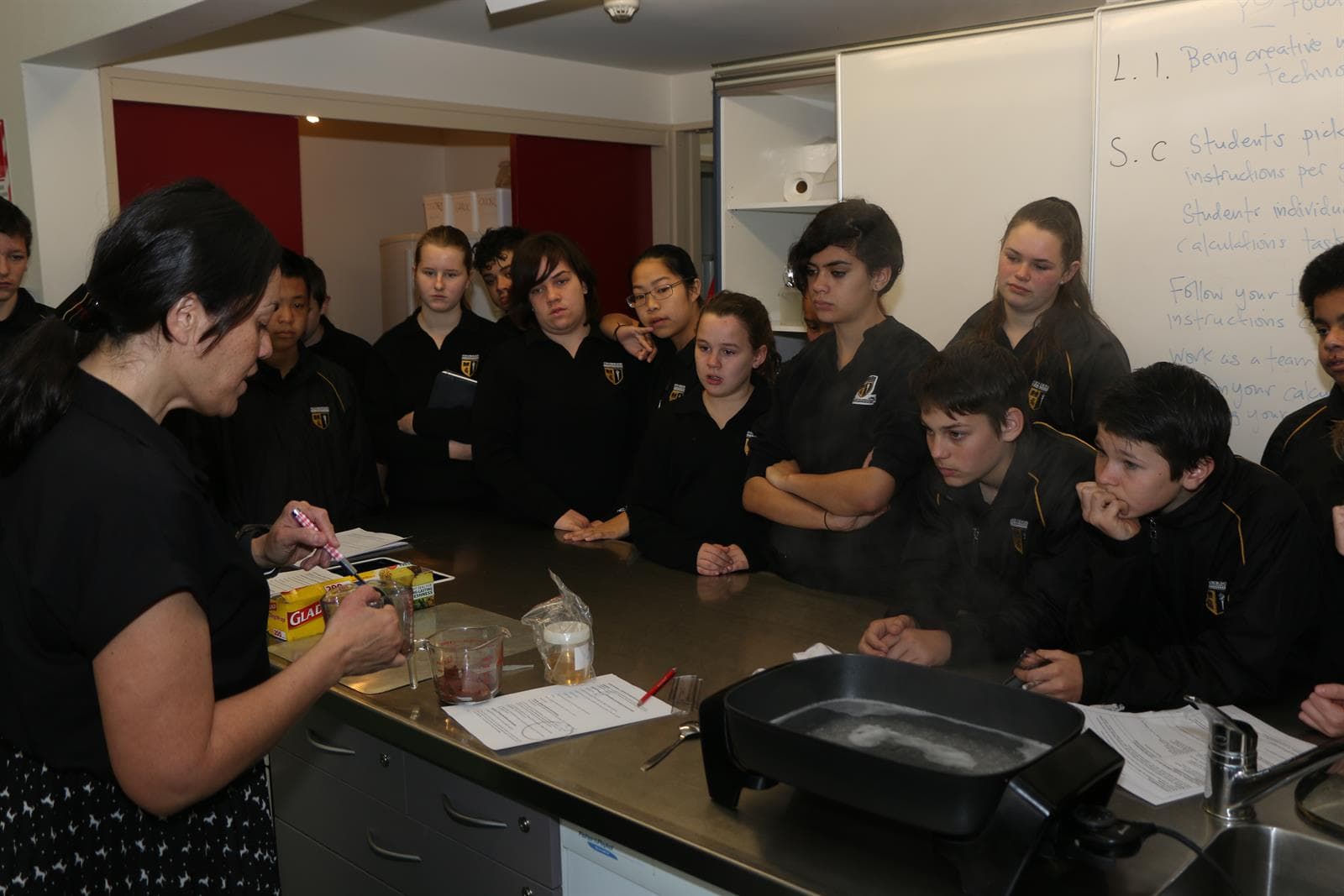 29 August 2016
This term, Year Nine Alpha classes are taking part in cross curricular enrichment.
As part of the Science, Technology, Engineering and Mathematics (STEM) challenge Mr de Weerd's Alpha class spent Thursday morning in Food Technology working as "Food Detectives". Students were set the task of measuring the effect that Poly-glycerol polyricinoleate (PGPR), which is an emulsifier, has on food.
In particular, students experimented with chocolate and the effects PGPR had on liquid chocolate, then having to consider the implications of what they had learnt with regard to food manufacturing.
Students involved tackled the challenge with great enthusiasm and the morning was thoroughly enjoyed by all – not surprising seeing the amount of chocolate involved!