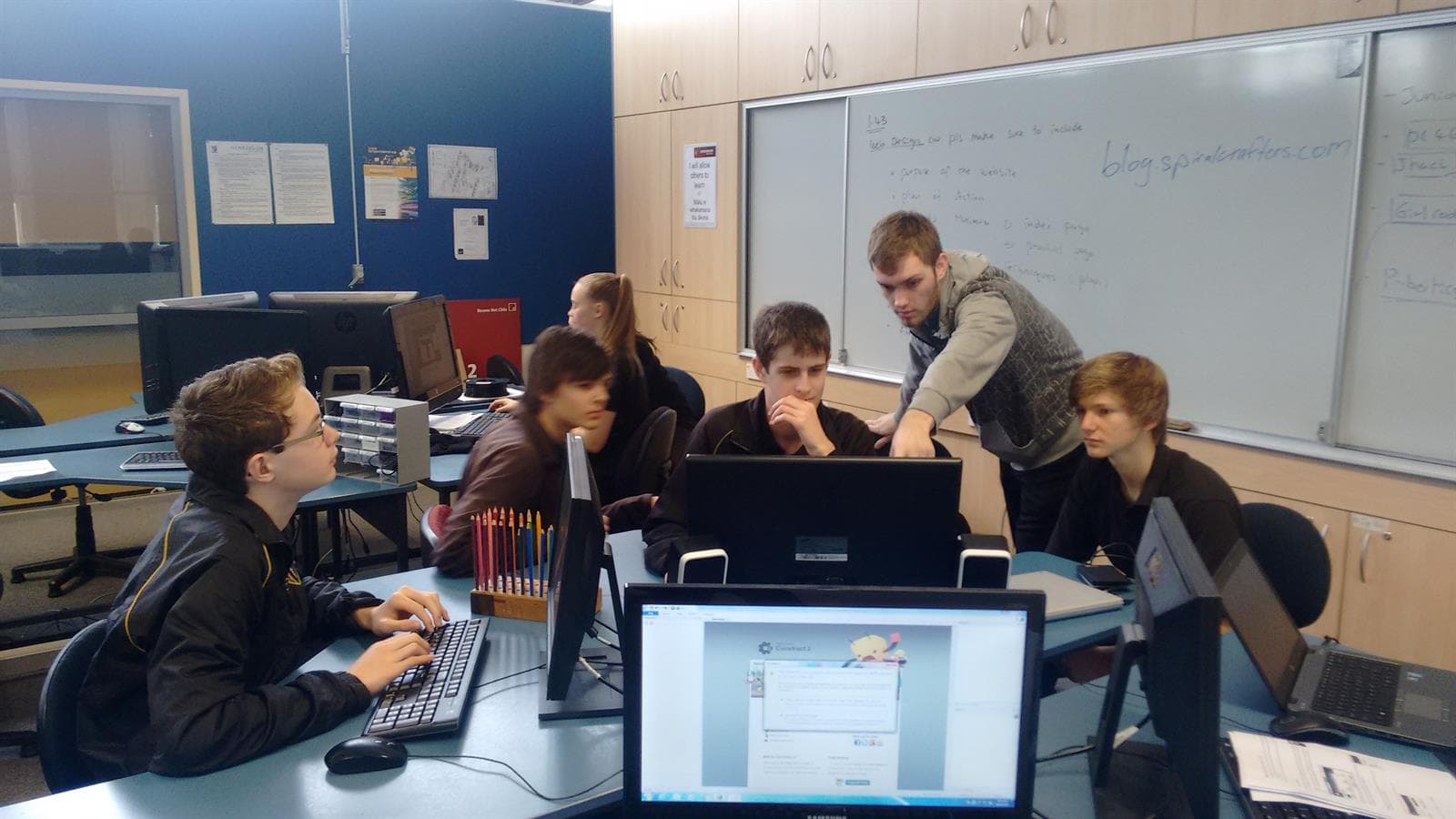 16 August 2016
Alumni Sean Firman, deputy Head Boy last year, made a special return to Henderson High School yesterday morning. Sean is currently studying Computer Game Design at Auckland University of Technology, having been awarded the AUT Vice Chancellors award last year.
Students from the Tech Angels class were inspired by Sean, and the help he provided with their own game projects.
Thanks Sean, it's great to see the pride and community spirit connecting students and alumni!