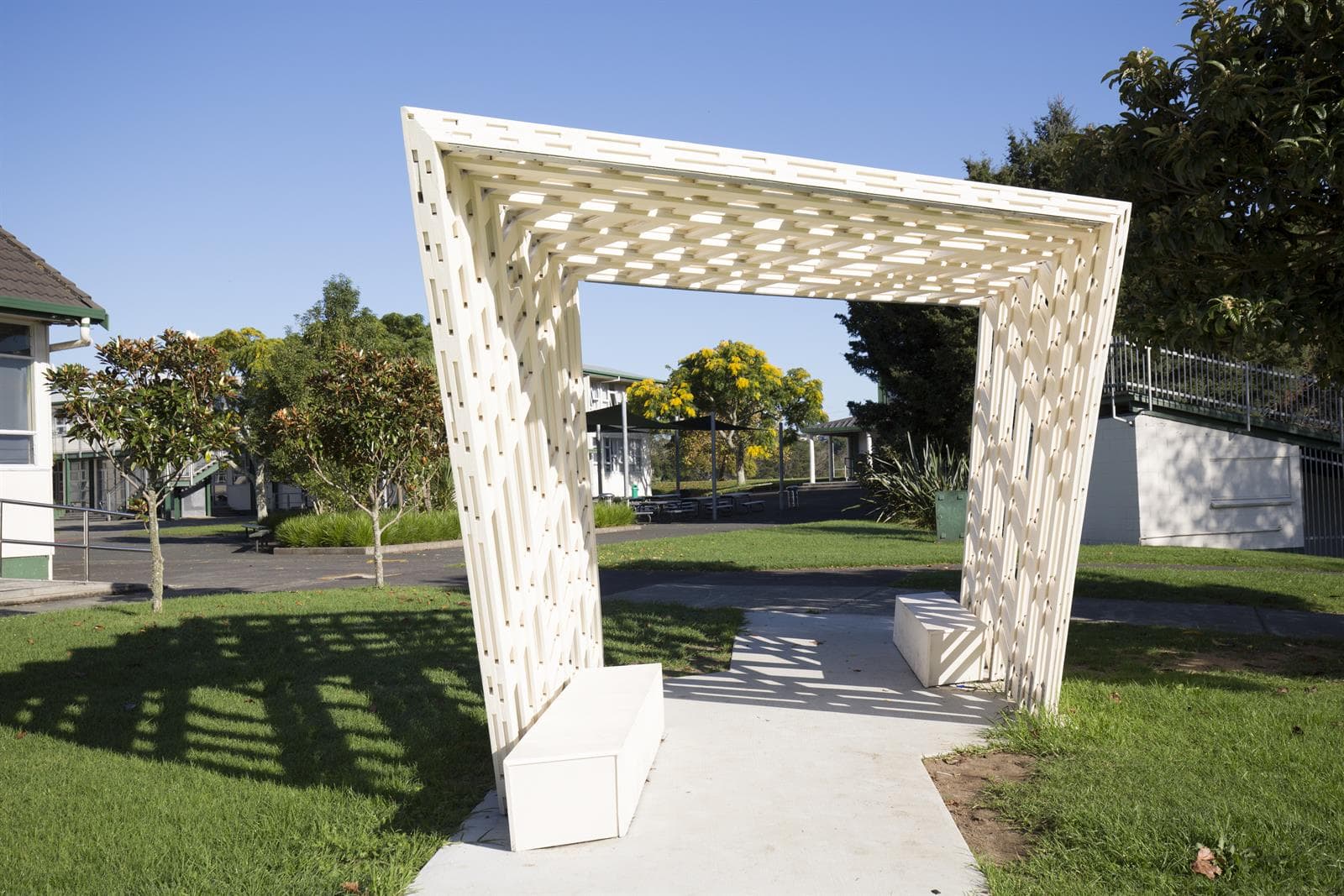 4 July 2016
Keeping our school grounds as innovative as our learning technologies and practices is part of what makes Henderson High School such a positive learning environment.
This innovation has been reinforced through our partnership with the University of Auckland's School of Architecture. This project has seen Masters students design and install structures throughout the school grounds.
Take a look at some of the work developed by these students.