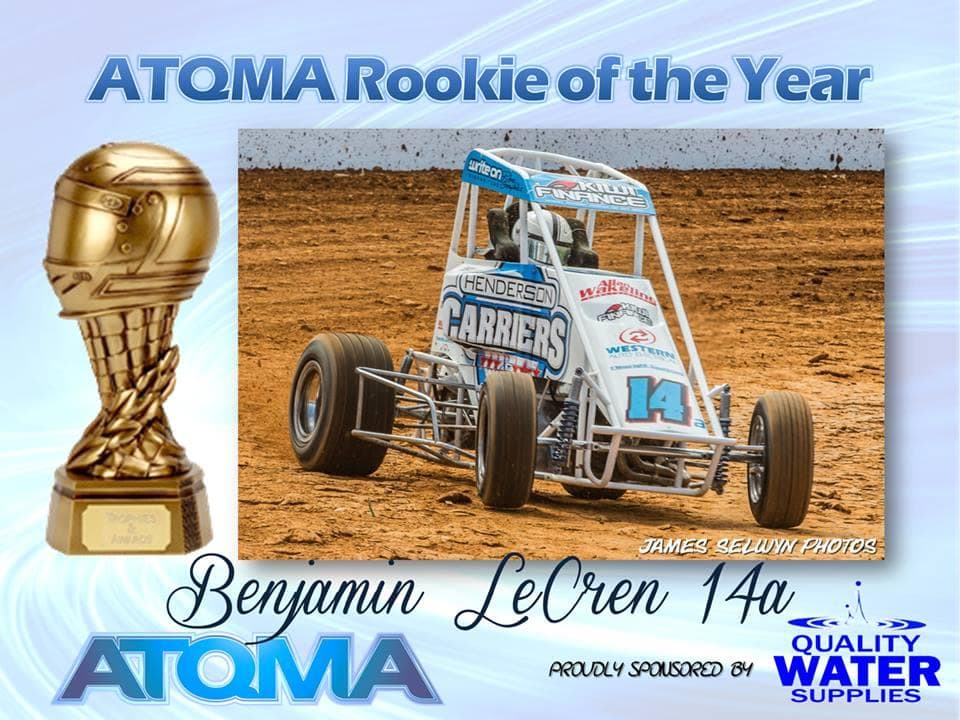 14 May 2016
Congratulations to year 11 student Benjamin Le Cren, who has just been awarded Rookie of the Year after his first season racing three quarter midgets at Speedway.
This was his first season running the Speedway's adult division, at only 15 years old. He achieved truly amazing results for a 15 year old rookie, placing 8th overall in the TQ Midget North Island Championships and 10th nationally. All of this before he is old enough to get his learners licence!
Great work Benjamin, it's great to see your passion and dedication pay off!