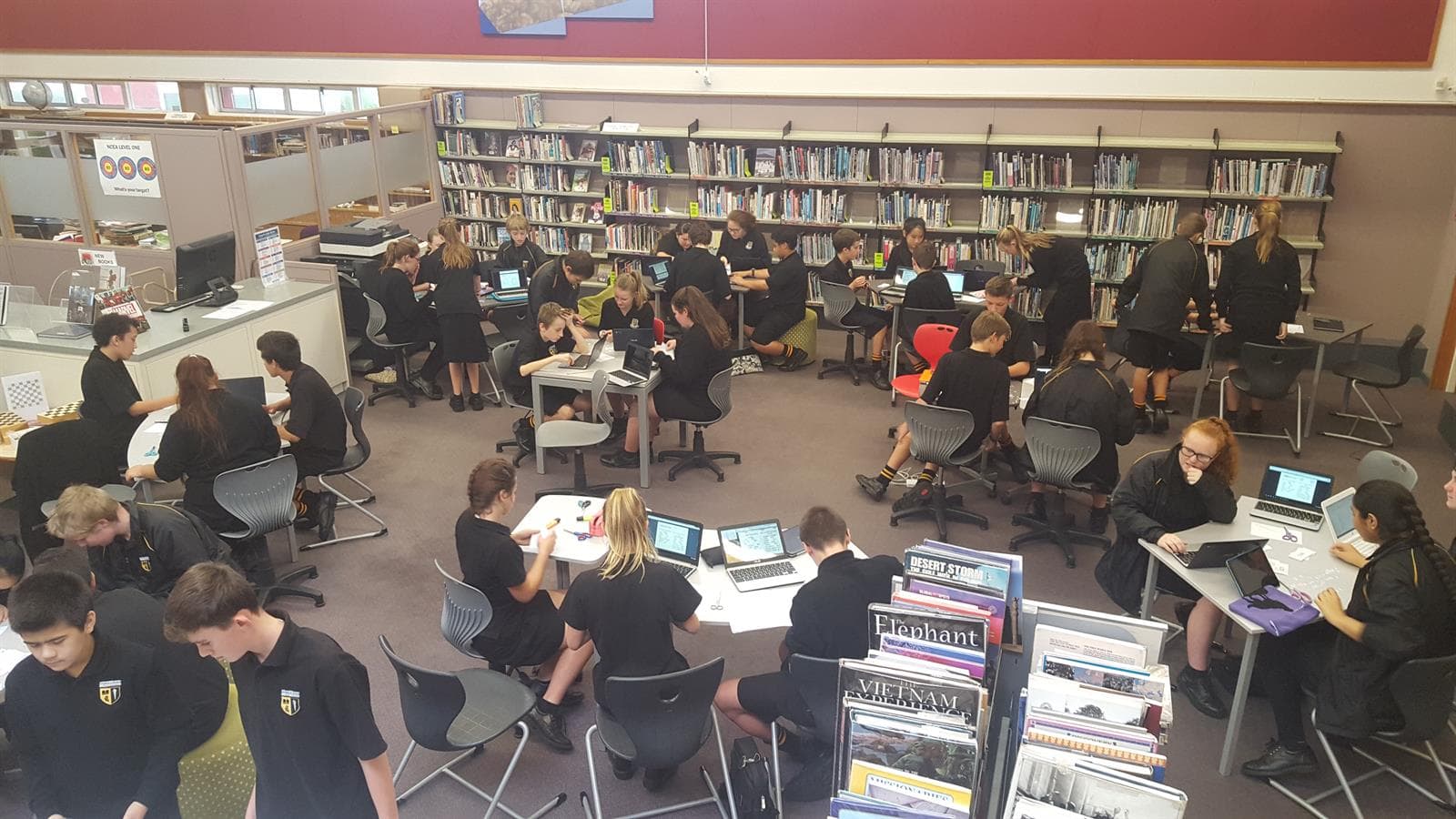 11 May 2016
Two of our Year 9 Alpha classes went head to head competing in an activity called "Alphabet Forests" in the library. The activities involved using resources effectively, making intelligent trading decisions and keeping accurate financial records.
The most successful teams were those that made the most profit, demonstrated excellent thinking skills, managed themselves effectively and made a valuable contribution.
The afternoon was not only a successful way of learning but also enjoyable.
Way to go you bright sparks!