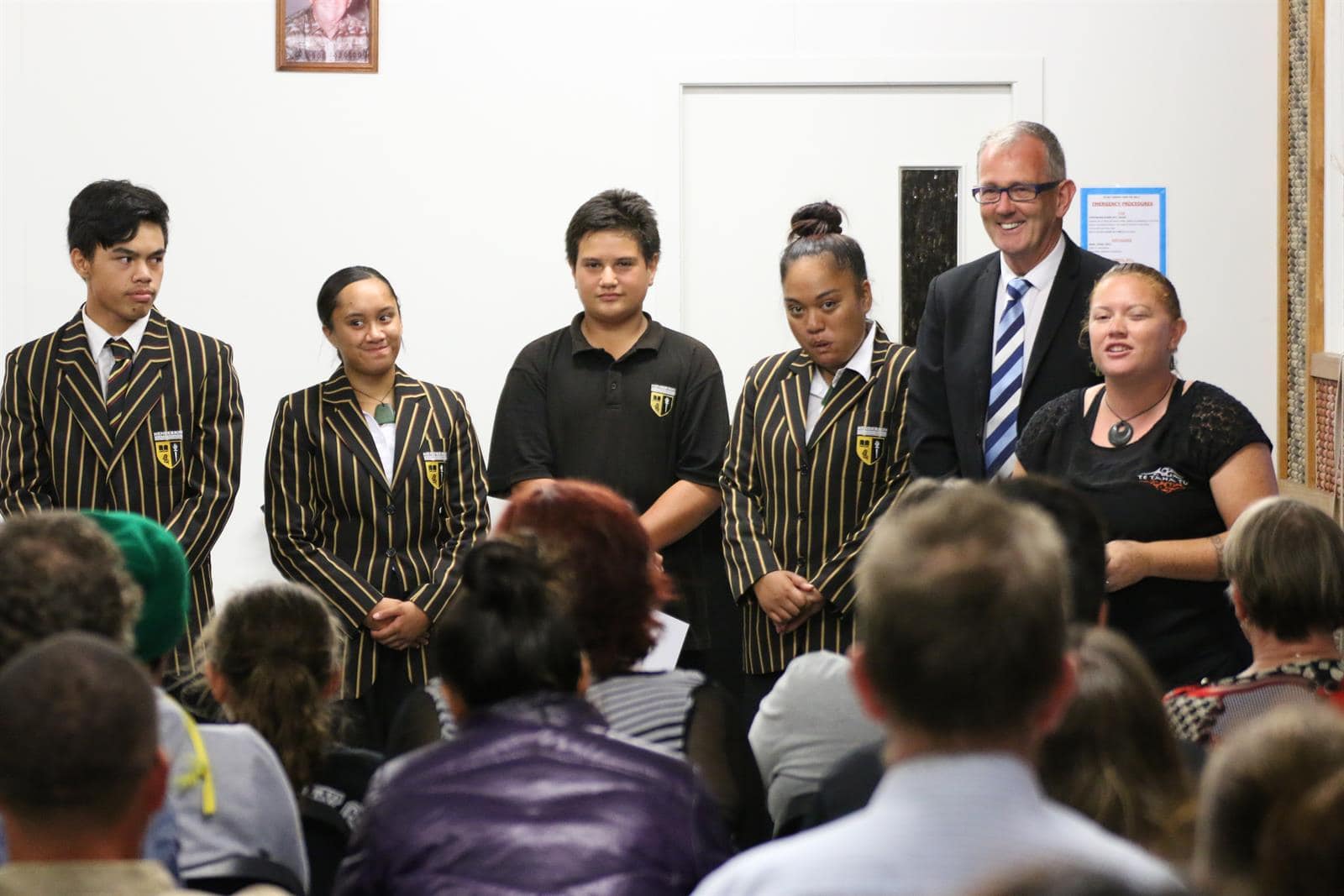 23 March 2016
It was fantastic to see so many whānau supporting our students at our annual Po Whakanui (Māori Celebration Evening) which was held last night in the whare nui. This event was a great opportunity for our community to see students performing in the kapa haka group and to celebrate student achievement. It was a great night, thanks to all who attended for making this event so successful!
Our Kapa Haka team showed their intrinsic talent at Polyfest 2016. They performed Whakaeke (Entrance), Mōteatea ( Traditional chant), Waiata-ā-ringa (Action song), Poi, Haka and Whakawātea (Exit) and came out 8th overall.
We are so proud of our kapa haka group and their outstanding performance at Polyfest and we're sure you are too. You can show your support by voting for them for the Māori Television 'Peoples Choice Award'. Just click the link below, select Division 3, choose Henderson High School from the list, enter your details and you're done. The winning school from each division wins $750. Vote now!