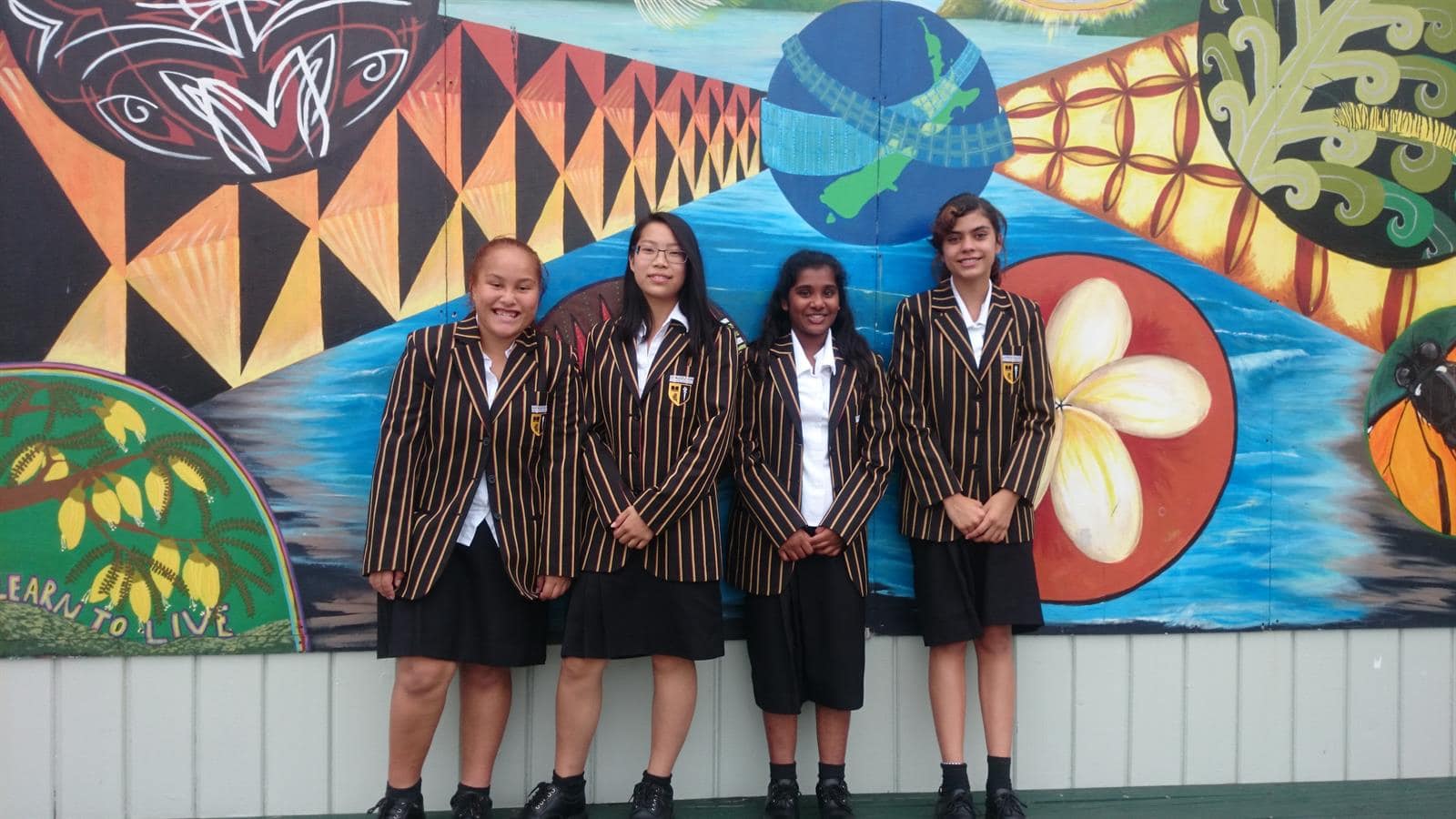 7-8 March 2016
Our senior and junior debating teams took part in their first challenges this week. Both teams made strong arguments. The seniors moot was "that academic streaming should be banned in secondary schools" and won convincingly. The junior topic was "should Waitangi day be replaced by New Zealand day" and they also made some perceptive and affirming points.
Both teams reported to have had a positive and experience.
Great work teams!
First photo Junior team from left to right: Vaina Pulevaka, Victoria Limseng, Adiba Ali, Brooklyn Anderson.
Second photo Senior team from left to right: Shelan Khasrawi, Hasnita Singh, Christina Eagle, Elsha Matagaono.