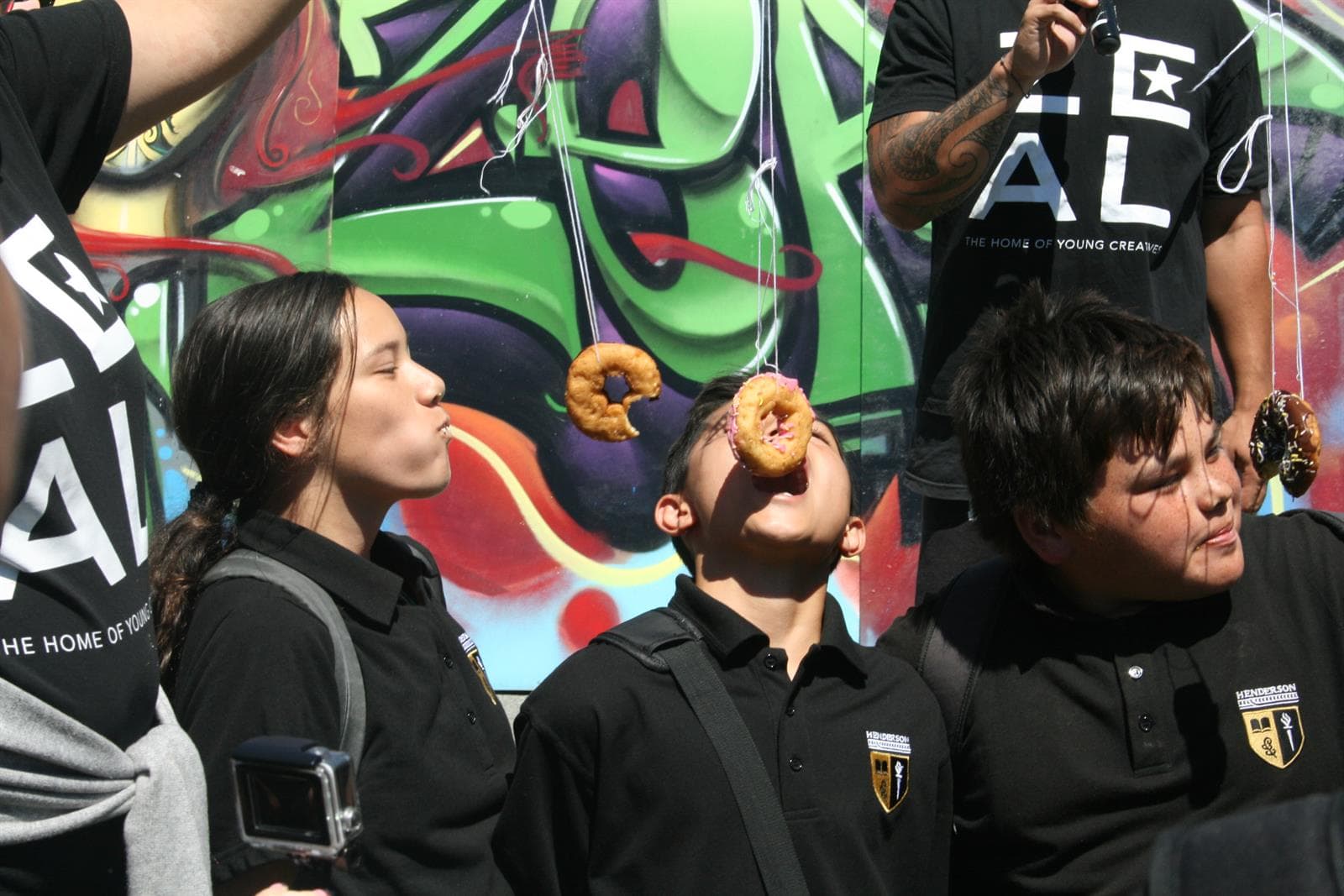 26 February 2016
The students were hyped when Zeal showed up at lunch time on Friday. It was a chance for Zeal to strut their stuff with the latest beats and spot prizes and to give a taste of what they are about.
Zeal's goal is to provide every young New Zealander with the opportunity to discover, express and develop their unique creativity.
Be inspired guys and girls to recognise and use your creative gifts!