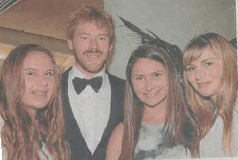 14 January 2016
Congratulations to Karekare Surf Lifesaving Club who celebrated 80 years of rescues.
We would like to acknowledge and thank all our student lifeguards who contribute so much to our communities.
You are our heroes!
Pictured are the Munro girls: Grace, current student and former students Phoebe and Emily Munro who are part of a longstanding lifeguard family.