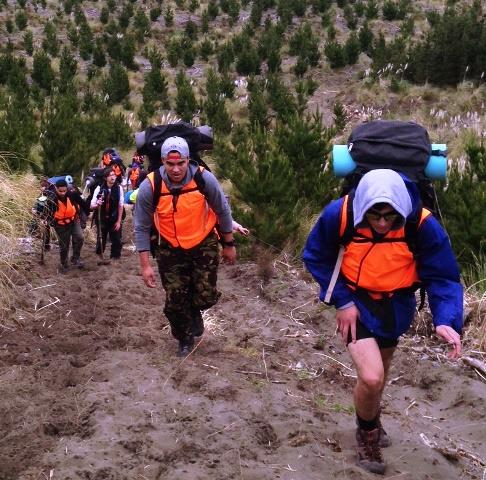 September 2015
Level 2 Physical Education Students were excited to take part in the much awaited camp at Woodhill Forest. The students managed to pack as much fun and education filled action into their time as they could. Much planning by teachers and students alike had gone into the event. Apart from an overnight downpour the weather was great which meant that the students could enjoy the scheduled activities; a 9km tramp carrying a 40kg backpack, and Tree Adventures ropes course.
Head of Physical Education, Mr Beeston, said the students were a pleasure and had an absolute blast. They stepped up to the challenges, with Ann and Anthony Alaia and Aidan Gray, making an exceptional impression. Students were able to achieve 9 credits in NCEA Level 2 Physical Education, as well as enjoying the fun of a game of spotlight!
Fantastic effort students for enthusiastically extending yourselves, well done!