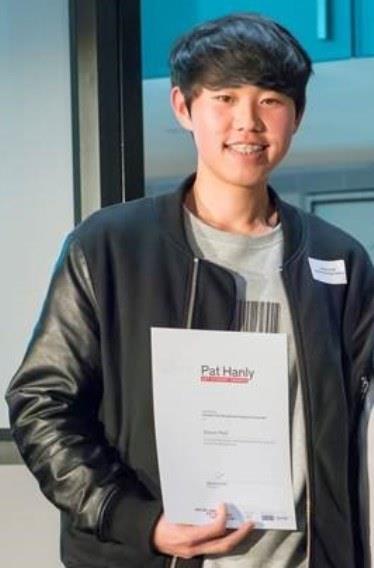 8 September 2015
The Pat Hanly Art Student Awards initiated by the Friends of Auckland Art Gallery is an annual event which is aimed at Secondary Schools throughout the greater Auckland area.
Our Head of Visual Arts Department, Lesley Hartig accompanied Steven to the awards. The Award recognises a student who "demonstrates outstanding commitment and passion for the visual arts, and community awareness" and Steven most definitely fits the criteria. Steven commented that he was humbled by the Award, and the presentation evening was amazing.
We would also like to congratulate Steven for being selected as a finalist for the fourth Wallace Secondary Schools Art Awards 2015.
Some of Steven's work has come from Te Uru Gallery in Lopdell House in Titirangi, where he captured Art out of shapes and images from the trickery of light.
We are proud of your contributions Steven!