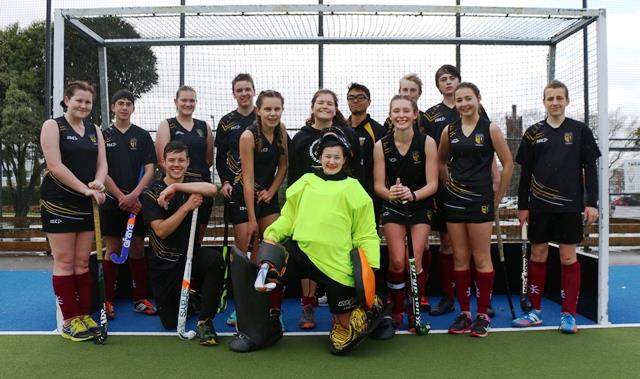 31 August 2015
The mixed hockey team travelled to this year's North Island Mixed Secondary Schools tournament held in Stratford, Taranaki. The players produced a number of quality performances throughout the week which enabled them to pick up a few wins. They ended up placing 10th overall which is a respectable result for a relatively young side.

Grace Burton-McKeich has represented Henderson High School three years in a row, this year as Co-Captain. The team was made up of seven boys and seven girls of all year levels who competed in six games in five days.

Grace who co-captained with Ben Le Cren ran a tight ship. She commented that one of the game highlights was when the team had great synergy, each member bringing all their talent and expertise to the table to win seven nil. It was a great learning experience for the newer members, including the fun of the Thursday night skit night – what a blast!